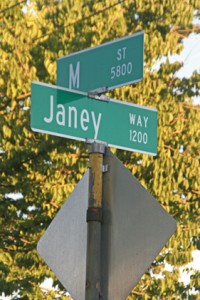 They say you can't go back, and I believe that is true. My wife Barbara and I recently returned from a 10-day whirlwind trip to Europe.
We spent three days in Budapest, Hungary, and five days in Prague, Czech Republic, We also took a 2-day side trip to Gunzburg, Germany, my U.S. Army duty station more than 40 years ago. Wow, what blast from the past. The side-trip turned into quite an adventure.
We took the train from Prague to Regensburg, Germany, near the Czech border. Unfortunately, our train was late so we missed our connection, causing a one-hour delay. So, we wandered into the station to have a coffee. Unfortunately, we had no euro's so we asked a waitress where we could find an ATM. She shook her head no. So, we sat out to find a machine. Fortunately, a nice fellow who had been sitting at the counter followed us, and pointed us down stairs. So we went down, acquired some cash, then had coffee. Overall, our experience in the Regensburg train station was not friendly.
Finally our train came, and we headed off to Gunzburg. What a trip. We caught one of those trains that stop frequently. We must have hit 15 stops between Regensburg and Gunzburg. By the time we arrived, night had fallen.
There, we disembarked at the station, and headed into town. Even in the dark, I could see how much Gunzburg had changed. When I lived there in 1969, Gunzburg was a farm town with a train station (Banhof) on one side, farms on the other side and the Markplatz, or central plaza, in the middle. At the end of the Markplatz, stood a hundreds-year-old clock tower with an arch through its middle where cars drove through. The clock tower still stands proudly at the end of the square, but not much else remains, as it was 40 years ago.
The Markplatz has seemingly been re-constructed, turned into an out-door mall, smaller, but not unlike our K Street. Virtually all the businesses that once stood there have been replaced by up-scale shops, even a cell-phone store. None of that existed in 1969. Worse, my old haunt, the Lowenbrau Steube (a sort of bar and grill) has long since disappeared. Even the street it stood on had been replaced by walkways covered with paving stones.
Fortunately, we found our hotel located right on the Markplatz, then walked right up the street to have a wonderful, traditional German dinner with wiener schnitzel, kartofel salad (potato salad), and a hearty German beer.
We left Gunzburg the next day, after taking a picture of me standing in the Markplatz. I doubt that I will ever return there again.
It is true, you can't go back. Things will never be the same, not even in little Gunzburg, Germany.