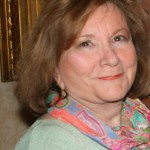 More than 100 authors and thousands of book lovers from 2 to 102 will attend the first California Capital Book Festival, Oct. 25 and 26, at the Sacramento Convention Center. The book festival, which will be a free public event, will be similar to the annual Los Angeles Times Book Festival. It is the first book festival of its scope and size to be held in Northern California.
"Atlanta's book festival draws some 75,000 visitors each year; Miami, with a population slightly smaller than the Sacramento region's, attracts hundreds of thousands to its book fair," said festival organizer Marion Englund, who is a Curtis Park resident. "The greater Sacramento region has hundreds of book clubs, amazing public libraries, and hundreds of authors. We are putting together a program that we believe will bring people from all over the state to Sacramento."
The festival is designed for widespread appeal, featuring author panels and presentations, storytelling, interactive displays, poetry, history exhibits, demonstrations, live entertainment, publishers and booksellers, sports memorabilia, rare book displays, and more. Featured authors include New York Times best-sellers and award-winners such as John Lescroart, Brenda Novak, Rhys Bowen and Cindy Sample as well as newly published authors such as the "15-ers," a group of authors debuting their first books in 2015. Authors span all genres: romance, mystery, fiction, history, historical fiction, non-fiction, fantasy, YA, kid lit, biography, memoir and more. The list of authors confirmed to date, and still growing, is available at the festival website (CCBookFestival.com).
The California Capital Book Festival is designed not only to celebrate books and reading, but to explore the spaces where literature intersects with real-life experience. An All Things Pets area will feature dog training demonstrations and pet tricks. The Culinary Delights stage will feature cooking demonstrations, wine and beer pairings, and Farm-to-Table ideas from authors and local celebrity chefs. In Kids Alley, kids of all ages can solve mysteries with the Code Busters Club, conduct science experiments with the Galactic Academy of Science, sing along with the authors of Seasons, Rhymes in Time, and learn how comic books are created at the interactive School of Comics, with comic book writer E.B. Burgoon and local literacy organization 916 Ink. Aspiring authors may attend a track of workshops on how to get published and promote their books. More than 40 area poets will be reading their work and inviting guests to participate in open-mic readings on the Poetry Stage, hosted by the Sacramento Poetry Center. Take a photo with the Wells Fargo stagecoach, centerpiece of the California history section.
The Book Festival will open with a Ribbon Cutting ceremony led by the participants in the first Sacramento Walk4Literacy (walk4literacy.org). The ribbon cutting will take place at 10 a.m., Oct. 25, at the J Street entrance to the Convention Center.
For more information about festival attractions and featured authors, visit www.ccbookfestival.com.