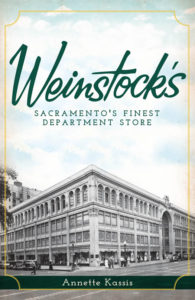 On Saturday, April 27, the Robbie Waters Pocket-Greenhaven Library celebrated spring with its second annual spring after-hours celebration. The event was open only to the Friends of the Library. The event featured books, food, wine, art, music and fun.
The following are bios of the local artists and authors who showed their works at the celebration.
Mary Highstreet is a Californian fine artist. She grew up in the San Francisco Bay Area and later attended to college at Cal Poly in San Luis Obispo.  She graduated in 2009 with a BFA in Art & Design.  Following her graduation, she spent eight months in Los Angeles studying concept design for film under visual development artists and animators currently working in the film industry. Mary has worked in a variety of media and is currently working in oils, acrylics, and digital painting. Her subject matter delves into the deciphering of the human mind, literature, dreams, spirituality, and capturing the sublime.  Her style is primarily illustrative and impressionistic.  Visit www.maryhighstreet.com.
Twenty-three years old, Michael Panush has distinguished himself as a promising young writer. He has published numerous short stories in a variety of e-zines including:  AuroraWolf, Demon Minds, Fantastic Horror, Dark Fire Fiction, Aphelion, Horrorbound, Fantasy Gazetteer, Demonic Tome, Tiny Globule, and Defenestration. He published his first novel, Clark Reeper Tales, for his high school senior project. A graduate of UC Santa Cruz, Michael currently serves as a City Year Corps Member at Rosa Parks Middle School. His books with Curiosity Quills include The Stein and Candle Detective Agency, Volume 1: American Nightmares, Volume 2: Cold Wars, and Volume 3: Red Reunion, all featuring a pair of occult detectives in the 1950s, Dinosaur Jazz– where The Great Gatsby meets Jurassic Park — a story about a Lost World battling against the forces of modernization; and El Mosaico, Volume 1: Scarred Souls and Volume 2: The Road to Hellfire, a Western about a bounty hunter whose body was assembled from the remains of dead Civil War soldiers and brought to life by mad science. Dinosaur Dust and El Mosaico, Volume 3: Hellfire are expected to be released soon. Read excerpts from his work at http://curiosityquills.com/published-authors/michael-panush/ and follow him on twitter at https://twitter.com/Michael_Panush
Eighteen-year-old Sierra Brown is a senior at CK McClatchy High School in the Humanities and International Studies Program. She has won numerous awards over the years for her photography, writing, and art. She enjoys traveling and has visited every state in the U.S. (except Hawaii) and has also traveled extensively throughout Europe and the British Isles. Last summer Sierra spent a month in Rwanda, Africa, as part of a cultural and community service program with other McClatchy High School students.Many of photographs were taken during her travels. Sierra will attend UC Berkeley this fall and plans to study integrated biology.
Carol Ng has played the piano since she was 4 years old and has taught piano for more than 28 years.  Her second instrument is the harp, which she has played for more than 19 years and has taught it for eight years. She has been employed as a clinical certified music practitioner at Mercy General Hospital since 2008 where she has brought therapeutic harp music to the patient's bedside.  Carol is the resident harpist for the Lutheran Church of the Master and an active member of the choir and bell choir.  Carol received her music teaching diploma from the Associated Board of the Royal Schools of Music in Hong Kong.  She composes and arranges music for both the harp and piano.  She is a freelance harpist and pianist for weddings and special events.  She has played before large audiences in Hong Kong and intimate settings in Sacramento. During her tenure as a piano and harp instructor, she has intimate musical one on one interaction with her students and has modified her teaching to accommodate their interest and learning abilities.  She has been an active member of the California Associate of Professional Music Teacher Association (CAPMT-MTNA), the Sacramento Capitol Valley Harp Circle, Harper's Hall and was Vice President of the Association from 2004-2006. She can be reached at 391-2560.
In addition to her work in public relations and communications in Sacramento, Annette Kassis is a historian specializing in the Western United States, particularly the Greater Sacramento region and Northern California. She recently received the Sacramento County Historical Society's Award of Excellence in Publications for her book, Weinstock's: Sacramento's Finest Department Store (The History Press, 2012), an examination of the history, people and innovations of the Sacramento landmark department store that began at 4th and K Streets in 1874. Kassis serves on the Board of Directors for the Sacramento History Foundation, and her background includes nearly 20 years as co-owner of Sacramento-based advertising and public relations firm K&H Marketing, LLC. Kassis studied journalism and history at Louisiana State University-Shreveport, and continued with graduate studies in United States history at California State University-Sacramento and the University of California-Santa Barbara. She and her husband Rich Kassis live in the Sacramento area.