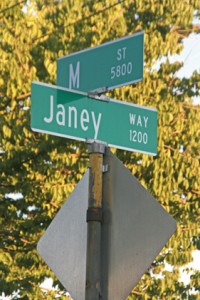 I discharged from the U.S. Army in Europe during April of 1971. After that, I travelled through Austria, Yugoslavia and Italy with my friend Jeff Lucas. Then we had to return to West Germany in July so Jeff could go back to the Pennsylvania to interview for a teaching position.
After arriving back in Germany, we sold our car and I bought a train ticket for Barcelona, Spain. I left Germany the next day, and when I arrived in Barcelona, I went straight to a camp ground called the Laughing Whale. It sat right on a beautiful section of Mediterranean beach and teamed with European travelers.
Once there, I pitched my tent and went right down to the beach. There, nestled on the sand, were three Australian guys I had met in Venice, Italy. They were very happy to recognize a fellow traveler so I sat down next to them and struck up a conversation.
They had been in Barcelona for about a week and were planning to travel up to Pamplona in the north of Spain for famous "running of the bulls." They asked me if I wanted to come along. I said yes, and two days later, off we went.
We went to Pamplona, ran with the bulls, and partied for about three straight days before heading off for Torremolinos on the southwestern coast of Spain in an area called Costa del Sol (the sun coast).
We arrived there three days later, and took up residence in a camp ground located next to a resort with a high rise hotel, restaurant, bar and massive swimming pool.
We went right down to the hotel to check out the scene. It was crawling with European travelers, mostly young women, there on summer holiday. We had discovered paradise.
We took up a strategic location in the bar, ordered beer, and checked out the action by the pool. I noticed immediately that a group of guys were sitting near the pool, playing guitars and attracting a crowd. So I pulled my harmonicas out of my pocket and went down to join them.
Once there, I blew a few notes and figured out they were playing traditional blues songs in the key of A. Then, I started accompanying them with my harmonica. After finishing an instrumental song, they asked me if I would sing a song. I said yes, and told them to play "Little Red Rooster" in the key of A. It went great. They liked my singing and my harmonica playing, and I hung out with them the rest of the day. I already loved Torremolinos.
I ended the day with an attractive young French girl named Lucianne. Life was good.
I spent several weeks with the Australians in Torremolinos. We went to a bull fight, featuring the famous matador, El Cordoba. We travelled up the coast to Malaga, where we spent an afternoon in a Bodega drinking fortified wine and eating tapas, mostly fresh sea food.
I had a fabulous time there. It was the perfect time and place for a young American man to be in that wonderful sea coast city. Now it's just another incredible Janey Way memory.