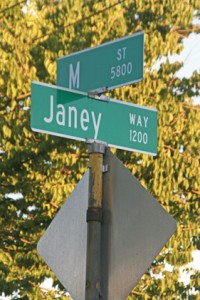 One Sunday last month, along with 26 million other Americans, I watched the Federated International Football Association World Cup of soccer championship game on television. The game lived up to its hype. After 120 minutes of hard fought play, my favorite team, from Germany, triumphed 1 to 0.
The game brought back wonderful memories of my time abroad and my own experience on the soccer pitch.
Back to 1969, after completing my U. S. Army training in Fort Lewis, Washington, I received orders to serve a tour of duty in the Republic of West Germany.
Weeks later, I boarded a plane for Frankfurt, Germany. Ultimately, I landed in the small town of Gunzburg in Southern Germany, where I served with 510th Ordinance Company at a German military base called Prinz Eugan Kaserne. There, I had many great experiences. I ate wonderful German food; drank good beer and wine, met many gregarious and friendly people.
However, my most lasting and exhilarating memory of Germany is of soccer. I remember walking along the fringe of Gunzburg one Sunday in spring and stumbling upon a soccer game in progress. The fans cheered wildly for the home team as players moved the ball back and forth on the field with speed and grace.
At one point, one of the home team players kicked the ball 30 yards to the front of the net and another leaped high into the air and headed the ball right into the net. It blew my mind. I asked a German standing next to me. How does he do that? He replied, "We play football from the time we are 5 years old and over time we learn these skills."
I said to myself, then and there, "I have to play this game." Thanks to my friend, Bill Sontag, I did learn how to play "the beautiful game."
When I returned home to the states, I began looking for an opportunity to play soccer, and eventually I found it. One day, I engaged in a conversation with my friend Bill, and he mentioned that he coached youth soccer.
I told him that I wanted to play the game. Bill told me that he was starting a team composed of youth soccer coaches and asked me to join.
Weeks later, I arrived at Glenbrook Park, dressed in shorts and a t-shirt, ready to play. Bill assigned me to play goal keeper. He figured that with my size, 6 feet, one inch, 210 pounds, as well as my experience playing wide receiver in football, I could play that position well. He was right; I fit the position like a glove.
Playing in the net, I saw the whole field of play in front of me. That taught me the strategy of soccer. Learning the skills took lots of time and practice. But, we played 35 games per year, and eventually my skills matched my desire and love of the game.
I played soccer for nearly 15 years. Age ultimately caught up with me and I quit in my mid-40s. Soccer is a game for the young and hearty.
Now, I watch the game on television, and I watch my grandson, Angelo, play it. I yell at him, "pass the ball to Ryan, now run to the open space, shoot." He rarely listens. He is too busy playing "the beautiful game."
These days all that is left are my Janey Way memories of Germany, and soccer and my dearly departed friend, Bill Sontag.