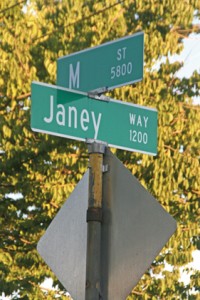 In April 1969, I was drafted for service in the U.S. Army. Then, after five months of intensive training, and with my brother Terry already serving in Viet Nam, I received orders to report for duty in West Germany.
After a short leave, I flew out of San Francisco to Fort Dix in New Jersey, and then to Rhine –Main Air Base in Frankfurt, Germany. There, I received my permanent military assignment to the 510th Ordinance Company in Gunzburg, Germany.
I served 19 months in Gunzburg, traveling whenever I could. I remember taking one 10-day leave to Spain with my friend Jack Broadbent. We had a great time. After that, I swore that when my discharge day came in 1971, I would take a European out and continue my travels abroad.
True to my promise, I took my discharge in Europe and set off with my buddy Sergeant Jeff Lucas to see the world.
We traveled to Austria, Yugoslavia and then Italy. However, after about three months, Jeff had to return home for a job interview, so I kept touring by myself.
Eventually I met up with three Australian guys at the Laughing Whale camp ground just west of Barcelona, Spain. They were headed to Pamplona, Spain for the annual running of the bulls. That sounded like an adventure to me so off I went with the Aussies.
We ran with the bulls in Pamplona, and then took our traveling party to Torremolinos on the south west coast of Spain. However, after staying several weeks in Torremolinos, I realized that my financial resources had dwindled to a perilous level. It was time to return home. So, I wished the Aussie boy's good bye, and headed back toward Germany.
First, I hitchhiked to up the coast to Valencia and caught a bus to Barcelona. Once in Barcelona, I took a train to the Spanish/French border. There, I hitched a ride with a French couple headed home to Strasburg on the French/German border. They spoke German, so we had a nice conversation as we traveled. They were surprised at how well I spoke German. Eventually, they dropped me at a rest stop in Dijon, France. There, I stood with a sign that said, Brussels, Belgium.
Amazingly, a Dutch fellow pulled up almost immediately and offered a ride. He was headed for Holland, but promised to drop me in Brussels, at the Rue Du Dahlia, where my friend Guy Muzzi lived. Then, after an all-day ride, we pulled up to a building in Brussel's that said: Frere Muzzi Vin Distribution. That was my friends wine business. So I stepped outside of the car, thanked my Dutch friend, and walked up to the entrance to the building. Just then, a workman came out, and I asked him if I could see Guy. He told me to wait, and went back inside. Soon Guy came out, and his jaw dropped. We had met in Torremolinos where he enjoyed my company so much, he told me to stop and see him when I came back through Belgium. He was really happy to see me. He took me across the street to his flat and then returned to his work to shut down for the day.
Later, when he returned, we went out for dinner at a café owned by his friend Claude who took an immediate liking to me. He loved California: the Golden Gate Bridge, Yosemite Falls and Disneyland. We spent a wonderful evening drinking wine, playing cards and talking about my home on Janey Way.
I had made a good start on my journey home. I was in a nice place now with my friend Guy. Rhine Main Air Base in Frankfurt Germany waited – the next big step on my way home to Sacramento.