Land Parker advances to world's largest bowling tournament in Vegas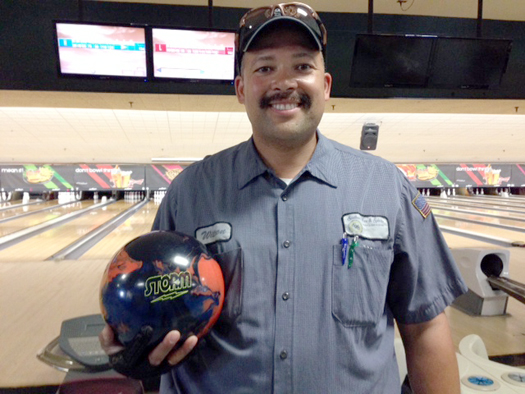 Keith Wilson from Land Park won the A division (180-199 handicaps) in the AMF $700,000 Tournament at Land Park Lanes on Saturday, March 9 and now he is set to compete for $50,000 against other league bowlers at the world's largest bowling tournament, the AMF $700,000 National Finals, in Las Vegas on April 12-13.
The tournament was open to all adult 10 pin sanctioned or non-sanctioned league bowlers. Wilson paid the $4 entry fee and he earned himself an all expense trip to the National Finals at the Orleans Hotel and Casino. $50,000 is the first prize; $25,000 is second, $15,000 is third and $10,000 is the fourth prize.
Andy Voong, manager of Land Park Lanes said even if Wilson places last at the April 12-13 finals, he would have earned about $600-1,000 (with the all expense paid trip).
As Stephen Borasi, District manager of AMF, put it: "Even pros don't make that much money."