Jesuit class of 2003 graduate mourned after tragic, unexpected death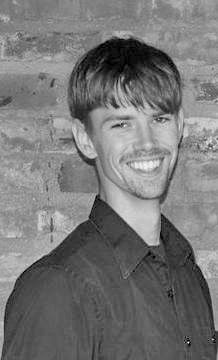 The Jesuit community came out to pay their respects to one of their own Josiah Humphreys, 28, who died brutally early Sunday, March 17. As of press time, police still haven't found the three individuals who ganged up on him and are still urging anyone with any information to come forward.
At his public memorial at Bayside Church in Granite Bay, friends and family described Josiah as a person who liked the 49ers, Star Wars and had an unforgettable smile. Friends said Josiah loved his family, spoke highly of his grandfather, and respected the strong women in his life, namely his mother, Karen Humphreys and sister Veronica Humphreys who he always wanted to make proud.
A candlelight vigil was held on Monday, March 18th at the corner of 18th and P Street, the cross streets of where Humphreys was brutally attacked. The vigil was organized in hours but the turn out amazed the family.
The family is asking anyone with any information, to call the police at (916) 264-5471 or Crime Alert at (916) 443-HELP (4357) or text in a tip to 274637 (CRIMES). Enter SACTIP followed by the tip information. To donate to the reward fund, visit www.justiceforjosiah.com. Callers can remain anonymous and may be eligible for a reward of up to $1,000.
About Josiah
(justiceforjosiah.com/about_josiah)
Josiah Wainwright Humphreys was born on Feb. 17, 1985 to a loving mother and caring family.
As a youngster, Josiah attended St. Alban's Country Day School.  Then, for fifth grade he transferred to Holy Family Catholic School, where he loved flag football.  In 1999 he advanced to Jesuit High School, playing on the football team as a wide receiver.  After graduating with the class of 2003, Josiah attended UC Santa Cruz, with a major in biological science.
Josiah is survived by his devoted mother, Karen; his ever-present, strong male role model and grandfather, Jim Ervin; and, his caring, wise, and munificent grandmother, Mona Ervin.
Josiah was the middle child, watched over by his oldest sister, Veronica, and looked up to by his little brother, Caleb.
Josiah's uncle, Mark Ervin, played an integral role in his life as a steadfast male mentor.  His adoring aunts, Tracy and Jacqueline, loved him unconditionally.
Cousins Jonathan, Clayton and Matthew wrestled with him, played sports and video games, traveled the world together and will miss his presence hugely.
Josiah leaves behind a host of friends and a large extended family of great aunts and uncles and second cousins who relished time with Joe during yearly Easter egg hunts, their annual great grandmother's birthday celebrations, weddings and recurring parties to rejoice in family togetherness.