Community members start working on details to improve the amphitheatre in Land Park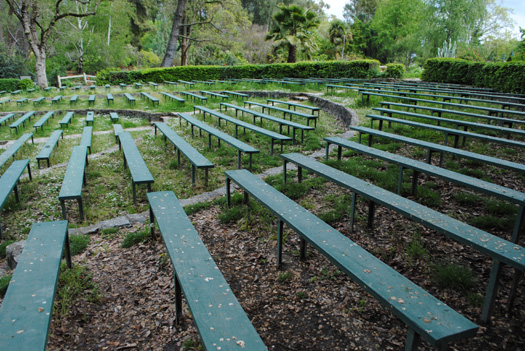 Editor's note: There will be a follow up story in an upcoming Land Park News issue about more of the details surrounding the amphitheater and neighbors' plans to revamp it.
Besides the annual Shakespeare festival put on by neighboring Sacramento City College, the William A. Carroll Amphitheatre in Land Park plays host to not much else.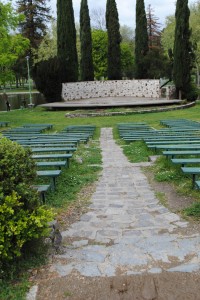 Its poor lighting, lack of bathrooms and ticket booth, make for a difficult place to hold events. And at a previous movie night, people had a difficult time finding their way out of their seats due to the lack of light. And if performers ever want to use the bathroom, they might be gone for 15 minutes, as the nearest bathroom is a couple hundred yards away.
So about a year ago, neighbors decided they wanted to start a modernization effort and they contacted then city councilmember Rob Fong.
They started meeting with City College staff and came up with some ideas, took some pictures and then surveyed The Land Park Community Association, which indicated 85 percent polled interested in improvements.
It could become a place to hold more shows and even wedding ceremonies.
But, it's not going to be cheap, says president of the LPCA Mark Abrahams.
Mark Abrahams, president of the Land Park Community Association.
Back in February, citycouncilmember Steve Hansen said the amphitheater project is "very exciting and is a much-needed modernization so that space can be better utilized." He said if it can work, it's going to be a win-win for everybody.