YMCA to operate Glenn Hall and Tahoe pools this summer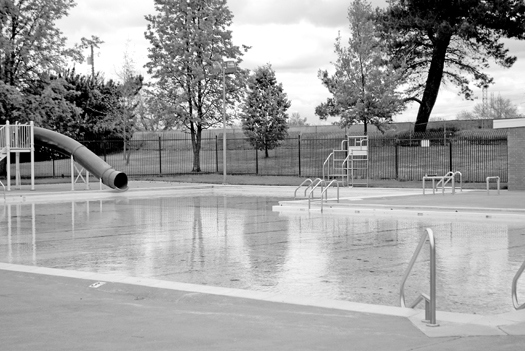 The Central Valley YMCA is adding two more city pools to their roster this summer as they will be operating Glenn Hall Park and Tahoe Park pools.
Last year the Y operated Southside and will do so again this year. Y lifeguards and swim instructors will man the three city pools. The three city pools will be open seven days a week and will offer full programming such as water exercise, swim lessons, swim team and open swim.
"We are looking forward to a good summer," said YMCA CEO Jay Lowden. "We had a good summer with Southside Park last year and we look forward to working with neighborhoods this year," he said.
Last year the city did not have the funds to operate all of its pools and this year they are ramping up to open all of them and they are having the YMCA help out with three of them. The Central YMCA has the highest volume of swimmers over the course of the year through out the city.
"Having us help out by operating three of them makes a lot of sense," said Lowden. "It will lighten their workload a little bit and we (at the YMCA) have been operating pools in Sacramento for close to 100 years."
While Tahoe Pool, Glenn Hall Pool and Southside Pool will be open seven days a week, recreation swim will be open just six days a week. Some days the pools might open as early as 5:30 a.m. for lap swim.
The YMCA has a fund set up for scholarships primarily for families that financially cannot pay for the programs. If approved for scholarships, families can use them toward programs (swim lessons or swim team) at the city pools. "The actual Y Assist Program is for kids who want to be in swim lessons, swim team," Lowden said. For those who may need support to pay for recreation swim, Lowden said the Y will work with neighborhood groups to help provide funding for that.
Lowden said the Y has given proposals to the city that has budgeted to pay for staffing that will be needed at each pool and the city will subsidize up to $40,000 per pool.
Forty to 45 aquatics employees, including Y pool managers and lifeguards, will be needed at the city pools. Some will be signing up for certification classes. "Some of the lifeguards we hire have experience elsewhere and will also have new lifeguards. If we have a new lifeguard on duty, they will be with experienced ones."
While the Y has its own pay scale, lifeguards will be paid comparably with city pay, Lowden said.
The pools will open mid June, right after Sacramento City Unified School District schools end their year. Pools will close Labor Day.