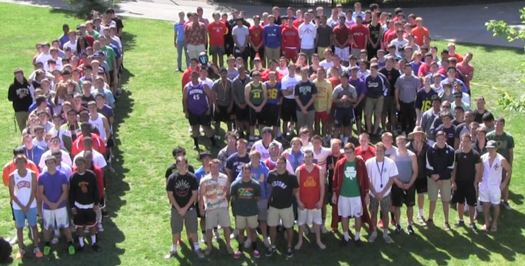 Jesuit High School will be celebrating their 47th Commencement on Saturday, May 25, 2013 at the Memorial Auditorium beginning at 10:00 a.m. A live broadcast of the ceremony will be available on their website at www.jesuithighschool.org . There are 250 members in this year's Senior Class.
For the first time in the school's history, the same individual was selected for both the Valedictorian and Ignatian Awards, the two highest awards given at Graduation.


Accolades for Will Peters accolades go beyond Advanced Placement and Honors Courses.
In 2011 he was part of the Drama Team that wrote Imago Dei: Journeys of Courage, Hope & Home. The play, commissioned by the Jesuit Refugee Service USA, has since been performed in Ohio, Alabama, Chicago and New York City.
Peters has been part of eight drama productions while at Jesuit. He has served as a peer mentor and tutor and has performed Christian Service at St. John's Shelter Program for Women and Children, Challenge Soccer and served on an immersion trip to Nicaragua and El Salvador last summer. Peters was a member of the Jesuit Campus Ministry Core Team, a member of the Senior Retreat Team, performed in the Liturgical Choir and also serves as a Youth Group Leader at his parish. He will be attending the College of the Holy Cross in Worcester, Massachusetts this fall.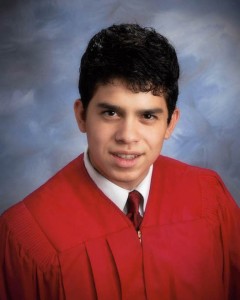 Victor Amador was awarded the honor of Salutatorian. An Eagle Scout, Amador will be attending the University of Portland this fall. He received the National Hispanic Scholar Honorable Mention Award earlier this year and has served as the Religious Coordinator for Jesuit. In addition to Advanced Placement and Honors Courses, Amador served this past year as a Big Brother, a Kairos (Senior Retreat) Leader, performed as a member of the Liturgical Choir and was a member of the Peace & Justice Club. Amador was also cast in the production Move 2 and served on an immersion trip to Nicaragua and El Salvador last summer.