Farrell's Ice Cream Returns: Soft opening to be held Aug. 2-4, and open to the public Aug. 5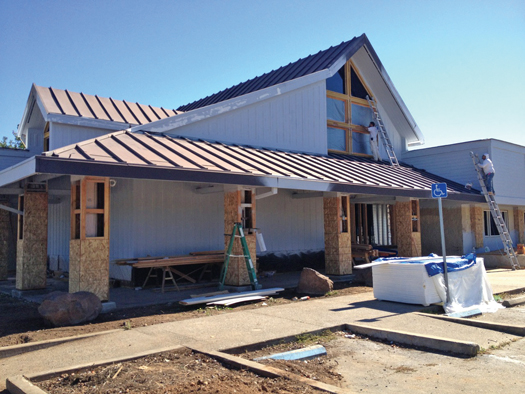 After a 41 year absence following one of Sacramento's most infamous tragedies, Farrell's Ice Cream is returning to the Sacramento area, this time in the old Black Angus lot at Arden and Watt.
In 1972, a wayward airplane crashed into the parlor on Freeport Blvd., killing 22 people – many of them children. After the disaster it was unclear whether the establishment would ever return to Sacramento, but due to public demand, Farrell's is back in business.
The soft opening will take place Aug. 2-4. The first day open to the public will be Aug. 5.
Michael Fleming, CEO of Parlour Enterprises, Inc., described the decision process of bringing business back to the area.
"As CEO, this was something that took me almost two years to come to a final decision," Fleming said in an e-mail. "I have been involved with the crash memorial from its inception in 2002, providing a donation for its construction."
Despite being involved in helping Sacramento heal its wounds from that terrible day in 1972, Fleming was unsure about bringing the company back.
"I attended the memorial dedication ceremony in 2003 and met several first responders and survivors. At that time, I had not considered bringing Farrell's back to Sacramento."
But then Sacramento residents started to make their voices heard. They wanted Farrell's back.
"We began getting hundreds of messages (on the Farrell's Facebook page) to come back to Sacramento," Fleming said.
Still unsure whether this was a popular belief in the area, Fleming asked his son, a member of the Huntington Beach Fire Department, to ask his colleagues in Sacramento to see what they thought of bringing Farrell's back.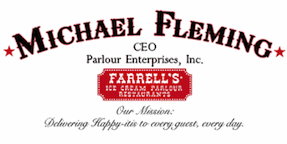 "The overwhelming response was yes," he said.
During the event marking the 40th anniversary of the crash in September of 2012, Fleming said he spoke to many in attendance. He got the feeling that Sacramento was indeed ready to move on with Farrell's as a part of it.
The new Sacramento location will be the only Farrell's in northern California.
The location
The Black Angus lot, which has been empty for years, was perfect for Fleming for a number of reasons.
"We liked the fact that it is centrally located within the city. Also, we opened a Farrell's in Riverside earlier this year, also in a former Black Angus lot. (The Sacramento building) is identical to the Riverside building."
"The entire building on the inside was removed, as was the roof. When completed, it will look like the Farrell's everyone remembers."
Fleming said that construction continues with less than a month until the three-day "soft opening" event takes place. One of the days will be for cast members' friends and families as well as the construction team.
"The remaining two days will be fundraising events for the Firefighters Burn Institute and Shriner's Hospital. We are hoping to raise $25,000 for the two organizations," he said.
What to expect
While 'ice cream' figures prominently in the Farrell's name, that's not all it has on the menu.
"People are very surprised at our quality of food," Fleming said. "While keeping many of the signature dishes some people might remember, we greatly improved and added other food items to the menu. Our fresh angus beef hamburgers, turkey club and Philly cheesesteak are very popular."
As for the atmosphere, it is sure to be a lively affair for young and old alike.
"Farrell's is not the place to go for a quiet family dinner" he said. "Many think we are just a place to celebrate birthdays. We actually celebrate all of life's events. We even have a special song and free sundae for children who become potty trained."
"When you come to Farrell's, prepare to be entertained."