OVER THE FENCE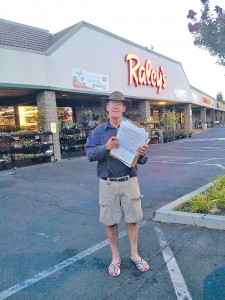 Let's just call it the Underground Music Club. To me, there's something exciting about an underground venue that only a few folks know about. There's a loft, which is above a closed down business in Land Park, that is being used by a collective of creative folks to make music, create photography, and paint beautiful things. They love the space and love to be able to rehearse, practice, and put together musical gatherings. You won't see any flyers stapled to your local telephone poles because they don't want the word to get out. Of course they want people to come to the small musical gatherings…just not too many. They don't want the group to get the boot. So there's going to be a really cool show, with some cool bands, in a really cool secret venue in August. There will be great live music as well as "some of the best soft pretzels in the region being served up."
***
Raley's has banned the Girl Scouts from soliciting shoppers to buy their Thin Mints and Tagalongs. Raley's Supermarkets has banned all signature gatherers from pestering shoppers at their Raley's and Bel-Air stores. It's a new store policy. However, last night when I went in there for a gallon of milk there were two out-of-town paid signature gatherers pestering shoppers to sign their petitions. It reminds me of when a telemarketer calls during dinner, or when a door-to-door salesman rings the bell when the game is on. One of the petitions was sponsored by the STOP campaign, a political group opposed to any public funding for the new Downtown Sacramento Arena. It is financed in part by the Orange County Taxpayers For Safer Neighborhoods. Wow. That's a wide net! Haven't they heard of Compton? The store manager had an eye on the signature gatherers and asked them to leave per Raley's new policy banning signature gatherers but was ignored. When I walked through the entrance I told him there were some signature gatherers in front and he told me "the cops had already been called" as the useless security guard looked on.
***
Former Sacramento Bee sports writer and current USA Today NBA insider Sam Amick recently put a call out on his Facebook page for a "routine pick-up hoops game in Sacramento." He went on to post: "We used to have quite a game going with my Sac Bee folks, I'm sure we could strike something up at the Land Park blacktop near the golf course." Quite a few of his FB friends commented. A lot of old guy jokes like "Who's bringing the portable defibrillator?" One of his buddies got the hookup to Hornets gym instead of the blacktop in Land Park. The old white guys' pick-up game takes place Aug. 13. I wonder if KJ will show up in purple gym shorts?
***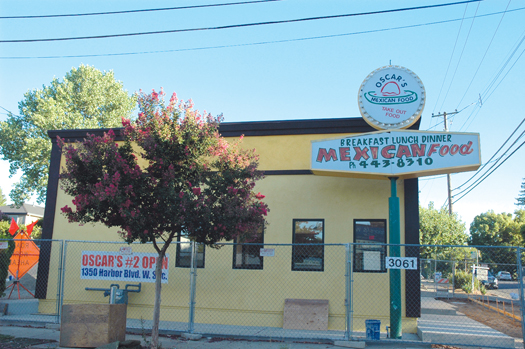 Oscar's Very Mexican Restaurant on Freeport Boulevard has been very popular for folks who like cheap eats of a Mexican variety. The restaurant shut down last December to undergo a complete renovation. The space was tiny and cramped and usually packed to the gills — not a lot of elbow room to eat your menudo.
And I need my cheap taco fix! So do a lot of folks in the neighborhood. Most of the neighborhood has been waiting with bated fajita breath for Oscar's to reopen.
When I called the Oscar's in West Sacramento, a guy who called himself "Oscar's brother Lalo" said, "they may be open this upcoming weekend." I can just taste the two-taco combination plate! The warm tortilla chips in a brown bag with the big grease spot. Crunchy deliciousness. Open. Open. Open.
If you have any local neighborhood gossip or items of interest feel free to contact me at Greg@valcomnews.com
On the web: https://www.facebook.com/samuel.amick
collective of creative folks, Downtown Sacramento Arena, Girl Scouts, greg brown, Lalo, Land Park, menudo, music, open, Orange County Taxpayers For Safer Neighborhoods, Oscar's brother Lalo, Oscar's Very Mexican Restaurant, Over The Fence, paid signature gatherer, paintings, photography, pretzels, Raley's, Sam Amick, STOP campaign, tacos, tortilla chips, Underground Music Club