From LSD to OMG, this will make you LOL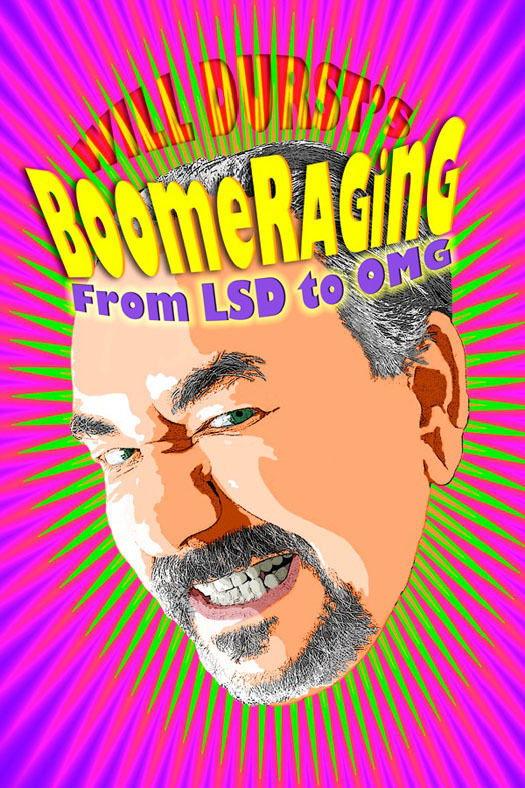 Nationally known political comedian Will Durst will be performing an all-new show called "BoomerRaging, from LSD to OMG" at the Sierra II Center in Curtis Park.  It's a tribute to the history, growth, achievements, joys, and the looming doom of the Baby Boom Generation in today's youth obsessed society. One of the segments is, "Hey you punks, get off my wireless router!"
The show is Friday Aug. 23, 7 p.m. at the 24th Street Theater. There will be complimentary drinks from 6 to 6:50 p.m. before the show. Tickets are $20 in advance. Tickets may be purchased securely online at humortimes.brownpapertickets.com. And $25/30 at the door. Or order over the phone at 455-1217.
I spoke with Will Durst over the Internet. I was going to do the Q and A via text message but my thumbs gave out. Here's it is:

***
The title of your one-man show is From LSD To OMG, which made me LOL. What is the drug of choice of the Baby Boomers these days?
That's the great thing. We Baby Boomers are still doing lots of drugs- only now there's a co- pay.
Who's attending your show? Is it all baby boomers or are the Gen X or Generation Z's also attending?
It's just a funny, funny show. I'd say we're getting about 80 percent Baby Boomers and 20 percent others. Including Millennials and Gen Xers, and the Greatest Generation.
What do you think next Generation should be called?
Lucky. The Survivors. Enforced Mutators. Gill People.
What topics are you riffing on in the show?
A. The big 3. Sex, drugs and politics. Bunch of other stuff. Pretty inspirational. Some nostalgia. But not a soupcon of regret.
In your one- man show you use an overhead projector. It's like an old- fashioned power point presentation with jokes!
Yes. That's the point. There's something warm and fuzzy and comforting about an overhead projector. And in perhaps too apt an analogy, 3M stopped making them last year. Cue the Jaws music.
How are the Baby Boomers coping with all this modern technology?
Baby Boomers are technologically limber. We are organic spores of the Space Race. Transistors, television, Tupperware, we were there for all of it. The fork with the built in calorie alarm. That was us. The only problem now, is the pace of change. Change keeps changing so changingly. You got to run twice as fast just to stay in the same place. And our knees ain't what they used to be.

What first caught my eye about your one-man show at the Sierra 2 Center was complimentary drinks.
Huh? What? Oh yeah, that's right — as much Ensure and Metamucil as you can put down.
Like the song says, What a drag it is getting old….what's so funny about losing bone density?
Hey, those creaks in my bones keep me alert while driving. And my knees are better at predicting the weather than the guy on TV.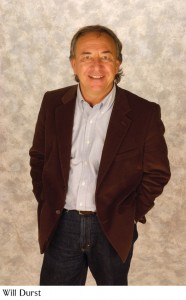 Tweeting or Facebooking?
Yes. Indeed. You bet. Both. But it's frustrating. Finally figure out MySpace and it's over. "Soooo 2007." That's why I know Facebook is doomed. Because I'm on it. And my aunt is on it. No, no. My Aunt.
What are your thoughts on former NBA star turned politician Mayor Kevin Johnson?
Go KJ. Keep those Kings in the 916.
Rand Paul.
He's no Ron Paul.
Jerry Brown.
Was governor at the age of 36. And again at 72. So we're going to have to go through this every 36 years. He'll be 108, just a head in a jar, but running again on the platform of "experience."
The Royal baby.
Feel bad for Harry who dropped to 4th in line of succession. 3 accidents are just so much harder to arrange than 2. Of course, everybody living in the same house helps.

Do you have a favorite comedian?
Yes, Leonard Alfred Schneider.

What publications/websites do you read to get all your topical information?
Politico. NY Times. San Francisco Chronicle. ABC's The Note. USA Today. The Examiner. The Week.
What do you think of Sacramento?
Love the Sacratomato. Could live there in a minute if it weren't for a little thing you call August. Me and triple digits- not a match- the board goes back. An inveterate fog lover.
Where was your first onstage experience?
Can't remember. But I do know that at the age of 5, my mother says I asked her where I could go to go to school to learn to become a comedian. And have been at it ever since.
ABC's The Note, baby boomers, Curtis Park, drugs, Ensure, Facebooking, From LSD to OMG, Gen X, Gen Z, greg brown, Jerry Brown, Leonard Alfred Schneider, Mayor Kevin Johnson, Metamucil, NY Times, Politico, politics, Rand Paul, Ron Paul, San Francisco Chronicle, Sex, Sierra II Center, The Examiner, The Week. Sacratomato, Tweeting, USA Today, Will Durst