Meet your school board candidates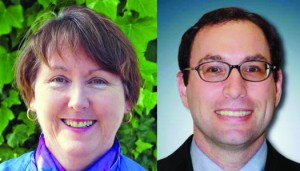 Dear readers: In an effort to help get out the vote and provide the public with relevant information regarding our area's city council and school board candidates, the following is the first of two (or more) parts of our education question and answer special, featuring incumbent Jeff Cuneo and challenger Ellen Cochrane. Also, the East Sacramento News has teamed up with East Sac Give Back to provide the public the opportunity to witness a debate between Jeff Harris and Cyril Shah for council and Cuneo and Cochrane for school board. An in-depth interview with Harris and Shah was published in this publication
Set to begin at 6 p.m. at the gymnasium at Theodore Judah Elementary School (3919 McKinley Blvd.) on Tuesday, Oct. 21, the debate will be moderated by California State University, Sacramento debate team coach Jared Anderson. Starting with school board candidates, a question will be asked to candidate one (which will be determined by a coin toss). That candidate will have four minutes to answer. Then, candidate two has two minutes to cross examine candidate one, after which time candidate two has four minutes to answer that same question. That format repeats but candidates take turns answering the question first. There will be time for six questions for each race. Council candidates start approximately at 7 p.m.
Also, we are looking for a child master of ceremonies! That's right, someone in the second or third grade with excellent reading skills who would like to kick off the night. A script is being written. Because that's what it is all about – the children and bringing the community together. Contact me at 429-9901 if you know of the perfect child MC! (One of the lines will be: "Let's get ready to rumble. May the best candidates win!")
Sincerely, Monica Stark
PROVIDE A SHORT BIOGRAPHY/TELL ME ABOUT THE EDUCATION YOU RECEIVED AND HOW YOU GOT INTERESTED IN EDUCATION TO BEGIN WITH.
Ellen Cochrane: I was born in Mercy Hospital 52 years ago, attended David Lubin Elementary School, Sutter Middle School, Sacramento High, and Sacramento City College. I graduated from U.C. Davis with a degree in Russian in 1984. I worked overseas in Moscow as an attaché in the American Embassy Press and Culture section. There, I was privileged to witness the historic unraveling of communism.
After that, I traveled widely, met many people from different countries and cultures. That is how I developed an "internationalist perspective."
I returned to Sacramento to become a teacher in our public schools. I was drawn to education because I saw so many young people around the world whose lives were changed with education. Because I speak Spanish and Russian, I became an English Language Learner instructor and Program Coordinator, and here the internationalist perspective of my 20s came into good use. I've been a classroom teacher for 17 years.
I have received three great honors while teaching. I was runner up for Elk Grove's Teacher of the Year. The other two are the most important awards I've ever received. Two different students chose me as their most influential teacher. The handful of students who get to select the award are multitalented and are the top GPA earners in the entire district. I was so proud that these immigrant girls did so well and remembered me, their English Learner teacher from middle school. I helped Karina get documented and she is now studying to be a doctor. Liang graduated with honors from Berkeley with a degree in Political Science.
I'm also the outgoing President of East Sacramento Preservation, the largest neighborhood group in East Sacramento.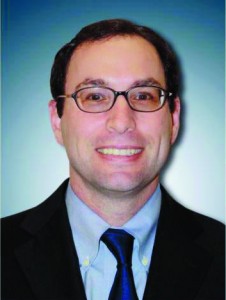 Jeff Cuneo: I was born and raised in Sacramento and have lived the majority of my life in this city. I attended public schools. I am married to Carrie, also a longtime Sacramento resident, whom I met in high school. I have two children, Charlie and Haddie.
In 2010, I was elected to the Sacramento City Unified School District Board of Education for Area 2. Since that time, I have collaborated with parents, teachers and district staff to support our local schools. I helped the district become financially stable while targeting spending on students and the classrooms. Student achievement has risen throughout the school district and our local schools are the highest performing in the city. I supported facility upgrades at our schools, created partnerships with non-profits that have brought needed programs to students and communities, and increased opportunities for parent engagement.
I have an undergraduate degree in political science and philosophy from University of California, Santa Barbara. I received a master's degree in government and public policy from California State University, Sacramento. I obtained a law degree from Northeastern University School of Law.
Since 2006, I have been a juvenile justice attorney representing youth in delinquency proceedings. I am committed daily to making a positive impact on young people's lives. I work with school districts, mental health services, community organizations and other legal systems to improve the lives of my children clients.
I founded and managed a legal clinic at WIND Youth Center that brought innovative and necessary services and counsel to homeless and disadvantaged children. I mentored a foster youth for almost 10 years and remain friends with him today. I co-chaired the Sacramento County Children's Report Card in 2006, 2008, and 2011. My work helped document more than 45 issue areas, including education, social well-being, economics, safety and health, in regard to children in Sacramento County. I led approximately 100 community members in developing data metrics, discussing policy, building consensus and publishing the Report Card.
My entire professional life and community involvement focused on supporting children and students in the Sacramento area. I saw first hand the inadequacies and failures of our local education system. I felt that I could provide the necessary leadership and direction to make our system more responsive to students, engage parents in a more comprehensive way, and provide the necessary supports to teachers. I wanted to ensure all our children are prepared for college and career.
I have spent the last four years as a school board member putting those ideals into practice.
WHY ARE YOU RUNNING FOR SCHOOL BOARD? WHAT ARE YOUR TOP THREE PRIORITIES?
Jeff Cuneo: I believe that being a school board member is a special, trusted community position. The school board is not a "steppingstone" or simply another political office to me. I knew and continue to know how important the position is, not only to my children's future but our community's as well. Being a school board member is and has been my passion.
School board is my first choice and the only community position I have sought.
I will continue to represent the interests of my community, provide leadership on important educational issues and always ask, "What is best for our students?"
My three priorities continue to be:
(1) Expand educational options for students and families. This includes supporting the K-12 International Baccalaureate educational pathway at Caleb Greenwood and Kit Carson. I will find new options at the high school level to ensure that parents and students have the educational experience they want. I will support unique programs that keep our neighborhood schools the highest performing in the city.
(2) Accountability to students, parents, taxpayers, and community members. I saved the district millions of dollars by ending unnecessary contracts with outside consultants that were not being spent on our schools. I helped end deficit spending and support a more inclusive, community-based budget process. I have made sure that taxpayer dollars are being spent wisely and with accountability to our community. I will continue to ensure transparency in our budget. I will continue to demand fiscal responsibility and focus district spending on classrooms and schools.
(3) Changing the culture of our school district. When I arrived at the school board, the school district was defined by bickering, infighting and personality conflicts. I have worked, and will continue to work to change that culture, focusing on what is best for our students. I held board hearings on student achievement. I will continue to focus board debates on public policy issues and its affects on our schools and students. This continues to make a positive impact on our school district's responsiveness to students and communities. And it has helped increase student achievement, graduation rates and the overall climate and culture of our district. I will continue to improve our district's culture and how it relates to students, parents and communities.
Ellen Cochrane: Many teachers, parents and neighbors asked me to run because they know that I care about the schools in our neighborhoods and will work hard to restore trust between parents, teachers and the board. Here are my priorities: One, to work respectfully and openly in partnership with parents, the community and teachers to achieve results we can all celebrate; two, to work to bring our area a truly comprehensive high school (small, boutique schools do not answer this need); and three, to defend our system of free public education, open to all, from any who would exploit or privatize it for profit. Our public schools are guardians of democracy itself. I believe passionately in making them thrive. To that end, I will bring 17 years of hands-on classroom experience. I will also bring leadership experience as president of the largest neighborhood group in East Sacramento.
WHAT DO YOU THINK ABOUT THE SCHOOL REFORM MOVEMENT? AND, WHAT'S YOUR OPINION OF IT LOCALLY?
Ellen Cochrane: The word, reform, has been misappropriated by charter advocates who want to privatize our public schools. I believe that free public education is the foundation of America. It should be improved and updated for the 21st Century. It should not be torn apart. The charter operation leaves children behind, especially vulnerable populations like special needs kids and English Language Learners, not to mention kids in the middle.
Jeff Cuneo: I have been a school board member who listens to my community and makes decisions in the best interests of students. I am a pragmatic policy-maker and focus my attention on improving our local schools and our school district.
I do not believe any "movement" or ideology has the right answers for my community or the issues I have championed over the last four years. I am not an ideologue nor do I adhere to a rigid set of beliefs. Rather, I talk to my constituents, listen to our local educators, digest the facts about any particular issue, and make the best decision for my schools and school district.
As a school board member, the "school reform movement" has never been a topic of conversation. In fact, no local representatives of the movement have involved themselves in the numerous policy debates I have participated in over the last four years. Locally, the "school reform movement" is a non-entity.
If you go:
What: Debate between Ellen Cochrane and Jeff Cuneo for school board and between Jeff Harris and Cyril Shah for council
When: Tuesday, Oct. 21 at 6 p.m.
Where: Theodore Judah Elementary Gymnasium, 3919 McKinley Blvd.