Valley Community Newspapers sales manager leaves legacy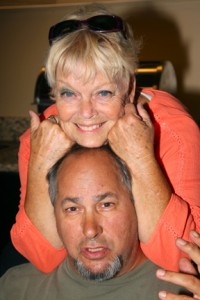 Valley Community Newspapers sales manager Patricia (Patty) Colmer, of Sacramento, passed away on Tuesday, Dec. 2 after a tough, eight-month battle with cancer. Patty was a loving wife, aunt, great aunt, auntie, second mother, friend and sister. Born on Oct. 31, 1945, Patty has been very close to all her friends and relatives to the point where quite a few friends think of her more as a sister than a friend. She was the most giving person you could ever meet. She gave until she couldn't anymore. As her husband of 23 years, Bruce Colmer said, she was, "Giving, giving, giving. You couldn't give her something without knowing she was going to give you something in return." Patty was the kind of person you could confide in; she was a true friend and a fun one at that. Patty had a zest for life. She was so entertaining herself and always brightened up your day. She and her husband Bruce spent every waking moment together on adventures big and small. They traveled to the ocean, the Yucatan, and spent a lot of time riding on his Harley Davidson together. Patty even had special clothing for the rides. Patty liked glider flying and she's up there gliding around right now. She was an avid skier and enjoyed life to its fullest. She loved the golf tournaments up by Lake Tahoe.
Patty and her mother Lola Chan were as close as sisters. Patty would visit her mother every Friday. They'd go to lunch and go sight-seeing together. Until the past year, Patty would do all the driving. With Bruce, they drove down to Long Beach, stopping to visit Patty's great-nieces Silk and Quinn, and her great-nephew Bode, whom she adored tremendously.
On the many trips together, Patty photographed landscapes, plants and animals, and from her photographs, she created many gifts for people, including beautiful cards, pendants, photo canvasses and even glass cutting boards. Patty was well known throughout the area for her photography and art works. She showed some of her work at local craft fairs, such as the Holiday Craft Fair and Book Sale at the Maidu Community Center in Roseville and the annual Christmas craft fair at the Elks Lodge, No. 6, where she was a long-time member.
Patty once wrote, "My passion is using color, texture and lighting to capture the simple, often overlooked finer things that life has to offer."
Her adventurous and giving spirit lives on in those she is survived by, including, of course, Bruce, mother Lola Chan, and brothers Sam Chan Jr. (Nachi) and Dan Chan (DeeAnn). Patricia was aunt to Aki Chan, Kenji Chan, Lyle Chan, Katie Chan, Russell Colmer, Alyssa Trebil, Maura Hanrahan and Gordy Hanrahan.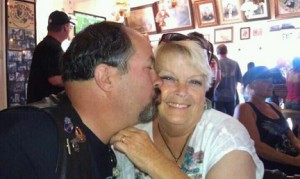 Patty graduated from C.K. McClatchy High School in 1964 where she was a cheerleader and from where she won an art scholarship. She became a graphic artist for Pacific Bell in the late 1960s. During her long career in the magazine and newspaper business, she published and co-owned Sacramento Magazine, worked for the Sacramento Union, the Press Tribune, the Washington Post and the Sacramento Bee, where she became the publications manager for Discover Magazine. Patty was the sales manager for Valley Community Newspapers for the past 12 years.
Per Patty's wishes, she will be buried under an oak tree because she loved oak trees. Funeral services will be held on Friday, Dec. 19 at 2 p.m. at Sylvan Cemetery, 7401 Auburn Blvd., in Citrus Heights, 95610. If you would like to make a donation in honor of Patty, please make it to the charity of your choice.
"Wee People"
Editor's note: What follows is a poem written by Patty Colmer, found recently by her husband Bruce Colmer.
I have a guardian angel, his name is
Henry O'Hare
He watches my every move – He's
oh-so aware.
One night he came to me, a Ouija Board
He was even with me on my Bunji cord
Everything I do; I just can't shake him away
In the pubs a singin' – He kneels and a prays.
What am I to do with this wee man of a person.
He always leaves me a cussin' & a cursin'
He does bring me friendships beyond compare
and luck in love, this Henry O'Hare
I guess I'll keep this wee little man
For he makes me know for who I am
To Henry O'Hare, the best to you always for you give me so much in many, many small ways