Over The Fence
What's next for the former Vic's IGA?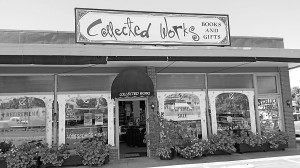 What's the latest scoop on the former Vic's IGA Supermarket in South Land Park?
The store was shut down in March and rumors are running rampant all over social media about what will take its place. If you believe everything you read on social media a Trader Joe's is moving in.
There's an online petition being circulated.
A lot of residents in the neighborhood seems to want a Trader Joe's. They are frothing at the mouth for one to open up in their neighborhood.
Slim chance that's going to happen. Besides, the shopping center parking lot is too vast. Trader Joe's specializes in annoying little parking lots that make shoppers irate.
Another person on a Land Park Facebook group talked about a VIVA Supermarket taking over the site. They provided a link where people could send messages to corporate headquarters begging them to locate in the South Land Park Hills Shopping Center. Viva has a local grocery store on Northgate Boulevard.
Another rumor on social media was a Dollar Tree was moving in. A guy said he heard it from somebody at the Jazzercise studio.
So you know it's legit.
That false rumor got a lot of people worked up and angry. Folks just don't like Dollar Tree. Let's hope DD's Discounts doesn't try to weasel their way in. There's new fencing around Vic's Supermarket. That does not mean anything is imminent. It just means there is a fence around the building to keep it from being vandalized.
I spoke with John Chang, whose family owns the shopping center property on the right side of the South Hills Center, and he told me,
"We're just proceeding with what is legally required to allow us to do what is next."
Vic's IGA filed for bankruptcy. There is a long, arduous process involved. Nothing is imminent.
I also spoke with Theodore Chang who is part of the property management company and he said, "The property has not been rented out. We have not made that decision yet, although we do have people who are interested."
Theodore added, "We have several brokers we are working with and we're trying to find the perfect fit for us as well as for our neighborhood"
When I asked him what are you looking to put in there? He told me, "We are keeping all of our options open. It could be anything from an athletic club to a grocery store."
Theodore added, "We don't have anything set in stone."
I also asked about the aesthetic of the building and if they had plans for any demolishing of the mid-century modern designed building. "We're not looking at anything like that. We're just looking at getting a tenant in there. We aren't going to make any major changes to the building itself."
Good news for all you Sookie Lee fans.
So, when you see hunches and predictions on social media, don't take them too seriously. The owners are working towards getting a suitable tenant in the former Vic's IGA building. Let's all hope it's something that lifts up the South Land Park Hills Shopping Center.
WHAT ABOUT GOOD EATS?
Good Eats, the popular little barbecue joint that was housed inside Vic's IGA, was planning to move into the former Brick Oven Pizza building. It sounded like a perfect match. Bring on the red checkered tablecloths!
I asked Good Eats owner Eric McFadden about the move over the phone recently and he told me, "It's not gonna happen right now. I got a lot of my business when Vic's was open and that store isn't open anymore. Right now I'm playing it by ear."
He added, "Because it ain't cheap to run a business."
Right now Eric and his Good Eats are over at Goeman's Lounge on Franklin Boulevard. So if you miss the comfort food at Good Eats head on over to Goeman's for some comfort.
"This is gonna work for now. I'm not going anywhere right now."
McFadden plans on unleashing the "Big Mama Grill" next month over at Goeman's. His hours are Monday through Friday 11 a.m. to 6 p.m. and weekends from 9 a.m. to 6 p.m.
New Little Library Pops Up In Hollywood Park
Little Libraries are popping up all over Sacramento. The cool thing is they're open 24 hours a day and you won't get charged a late fee for an overdue book.
The latest little library is on Helen Way in Hollywood Park. It was installed by Margaret Buggy, who's an English teacher at Christian Brothers High School. She had heard of the Little Library movement through a cousin in Central Pennsylvania. Margaret was also inspired by the little library on Sherwood Way.
Community engagement through books…what a novel idea.
A charming, quirky, little library made of wood. It's a small house of books with a little glass door that sits atop a wooden stump.
It looks like a birdhouse with books inside of it.
Maybe in a Utopian Neighborhood World folks could gather and discuss literature in person.
The concept for the Little Library is simple: You take a book, you leave a book. The part that makes it more fascinating is you get to see the reading habits of your neighbors.
There was a wide array of good books to choose from including "The Memorium" by Vaclav Havel, "Tell No One" by Harlan Coben, even some children's books like "There's a Tarantula In My Homework." There were also a few book by Mary Higgins Clark.
Another one of the books in the Little Library was "The Absolutely True Diary Of A Part-Time Indian." The book by Sherman Alexie made the list of most challenged books of 2014 by the American Library Association.
There are quite a few subversives in Hollywood Park. Let's hope they add some more banned books to the Little Library on Helen.
The key to making the Little Library a success is to leave a book you recommend or find interesting, maybe even a childhood favorite.
And where did Margaret get all the books for the library? Margaret said, "over the past five months, I've been collecting books from family, friends, co-workers – anyplace I could get my hands on them!  I am an avid reader and so are my boys, Eli (11) and John (9).  We're always going through books in the house.  Years ago, I gave up saving all of them, so my boys and I liked the idea of being able to pass books on through the little library."
If you want to build your own Little Library for your neighborhood get more info at http://littlefreelibrary.org/
Farewell To Collected Works
Collected Works on Freeport Boulevard is retiring. The store has been a fixture in Land Park for 27 years. They must have been doing something right.
Collected Works has always been THEE shop to buy special gifts and collectables for mom, grandma, or the wife. I dropped in to see how the retirement sale was going and it was a madhouse. Items were flying off the shelves with rapid speed right before Mother's Day. Everything was 25 percent off.
Store owner Bobbi Gould thought she was going to be open through the middle of June, but since folks have been rabidly bargain shopping the store's almost empty.
Good luck in retirement and thanks for being there when I needed a last minute gift for mom.
Send items of interest to Greg@valcomnews.com