Carmichael-based Sacramento Fine Arts to present the best of the best local artwork with Magnum Opus XXVI
A national juried art exhibit showing original art, sculpture, photography, painting aptly called "Magnum Opus XXVI" and is Sacramento Fine Arts Center's annual open show, judged this year by the highly popular and much acclaimed ceramics professor at American River College, Linda Gelfman. Linda has enjoyed a 35-year romance with clay and her ceramic mural classes have colorfully decorated campus walls. Linda's figurative sculptures combine heads, faces, and body parts in often humorous and incongruous ways which create profound psychological and spiritual insights. Her most recent work incorporates fabric and yarn into these ongoing dramatic pictures. Linda is a founding member of Sacramento's E Street Gallery and Studios.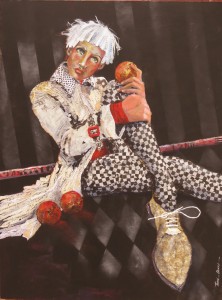 Linda and Magnum Opus XXVI show chair Carol Brewer, owner of Blue Moon Gallery, spoke with the Arden-Carmichael News about the incredible art at this year's show and about judging various pieces.
"This is the 26th year and we decided to make it a national juried show," explained Carol. "It has to do with the entire members of Sac Fine Arts Center. It's the center's show. In the center, there are different clubs (Northern California Arts, Watercolor Artists of Sacramento Horizons, Fine Arts Photography Club, Fiber Arts). All the clubs have shows that are juried, but this is the center as a whole annual show, and this year it's a national open juried show. Open means send us any medium. It doesn't have to have a theme, doesn't have to be a certain medium. It's open to all artists that work in all mediums."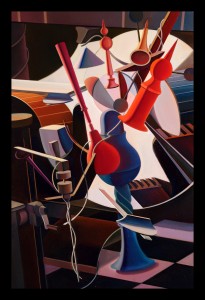 Carol said by opening up the show to artists around the country, the center has been able to bring more recognition to the Sacramento Fine Arts Center. "We've been around for 36 years and have a new president Larry Klink who wanted to bring acknowledgment to the center and expand it nationally and have it recognized as a prestigious club in Sacramento," she said.
From as far as Rhode Island submissions have made their way to Carmichael also from places like Ohio, Michigan, North Carolina, Nevada and Washington state with several accepted from San Francisco. "We have a lot of California artists from Paradise, Oakland, Fremont. The range is all over – Carmichael, Roseville, Placerville," Carol said. Predominantly, the center received entries through its website facilitating the submissions from out of state.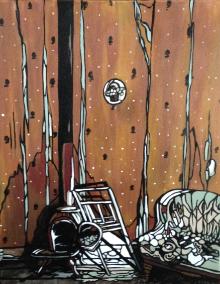 With about 300 entries, 98 were chosen for the show and judging happens this Sunday, about a week before the show begins, on Aug. 4. The show ends on Aug. 29. With an artist behind each piece, Linda explained that being the Magnum Opus show, each artist truly put their best foot forward. So, regarding the judging, she said, "It's easy to say I want this, but it's hard to say 'no.' (The judging is) done anonymously. I just go with the kind of artwork that moves me. Does it have good content? Composition? Is it good to look at? Scary to look at?" Linda said she enjoys artwork that doesn't give her "too much. I like when it is mysterious, asks a question, when I am drawn into a piece. If it is figurative, abstract, if it has good composition, and if it does all that well."
Far from a newcomer to judging art work, Linda has judged art at the country fair a few times and as a faculty member at ARC, she sometimes judges shows and she has given out sculpture awards at the Blue Moon Gallery before. "I've done (judging before). It's fun. It's lots of fun," she said.
If you go:
What: Sacramento Fine Arts Center's Magnum Opus XXVI
When: Show dates are Aug. 4-29 with a reception on Saturday, Aug. from 5:30 to 8:30 p.m. There will be awards, refreshments, and live piano music by Larry. Gallery hours are 11 a.m. to 7 p.m. Tuesdays, 11 a.m. to 3 p.m., Wednesdays through Saturday.
Where: Located at 5330B Gibbons Drive, Carmichael
About: Sacramento Fine Arts Center is a 501 (c) 3 non-profit. For more information, visit www.sacfinearts.org or call 971-3713.