Valley Broadcast Legends, Talents of California History
Valley Broadcast Legends (VBL) is a social club for those who have or had careers in radio and television. Members laugh at the "Legends" part saying it's tongue and cheek. The club was founded at the West Sacramento Pheasant Club in 2001, and began as a sibling of the Bay Area Broadcast Legends. It now has near one hundred members.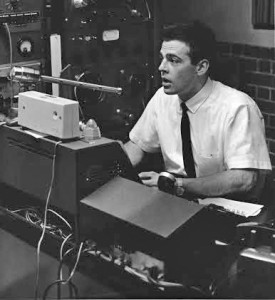 Jim Drennan is the club president who retired in 1994 after 33 years in journalism in Madera, Reno, and Sacramento where he worked at KXTV and KCRA. The Legends meet every other month at the Pheasant Club for a program related to broadcasting.
Following are profiles of four noted and multi-talented Legends who have decades of broadcast work in California.
Vic Biondi is a familiar, telegenic face in the Sacramento market. He has more than 40 years of broadcast experience in television news reporting, news writing, and public affairs. Starting in 1982, he worked as the Executive Director of the California Broadcasters Association for 13 years.
Vic says he started at KTVU in Oakland as a production assistant. His news career included KCRA in Sacramento and KNBC Burbank as chief of the company's news bureau in the State Capitol. He covered state government and politics for 11 years.
In 1997-98, Biondi was hired as Media Coordinator for the trials of the notorious Unibomber in Sacramento and in Laramie, Wyoming. He managed local and state government relations, the budget, and the media centers. He also handled television pool production and court credentialing for local and network TV and print news organizations covering the trial.
He says, "Working on the Unabomber trial was a totally different experience for me. As a representative of print and broadcast media to the Federal Court, I had to keep the media and the Court happy."
Adding to his impressive resume, Biondi was chosen to be the Coordinating Producer of the California Gubernatorial broadcast debates in 1998, 2002, and 2003, when he managed and oversaw all phases of the media coverage and video production.
Segueing into the writing and publishing field, Vic works with his wife Shirley Biagi who is a retired professor of Journalism and Communications from CSUS. Shirley's mass media university textbook, Media Impact (Cengage Learning/Wadsworth Publishers) has become the key book nationwide for communications students.
Dana Michaels became a radio personality in Los Angeles, San Francisco, Anchorage, and Lake Tahoe from 1975-1995, also working in the industry as a news director and program director. In Sacramento she lit the radio airways on Country 105 FM, which became KNCI, KROY, and Cool KHYL. College studies in broadcast, music, drama and film production prepared Dana for freelance voice work and TV production work.
Dana says, "I wanted a singing and acting career and spent five years in Hollywood fighting the beauty bias…I guess I have a radio face. I gave up to become a newscaster and disc jockey. Being a jock was more fun than being a newscaster…my favorite format was '60's rock & roll oldies."
Michaels is now a Marketing Specialist for the California Department of Fish and Wildlife. She says her transition to state work was easy because of her past experience in public relations. When moving from radio, Dana says her challenge was leaving the freedom of radio talk to having to accept some of the absurd rules of the state bureaucracy.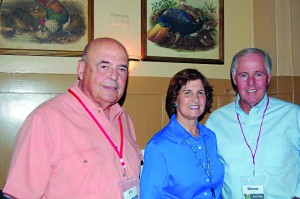 A renassaisance woman, she is a rhythm guitarist for the Scottish Fiddlers who do shows for the Scottish Games where she was part of the marketing team for a number of years. She also belongs to several Sacramento musical groups.
A musical buddy says, "Dana is an accomplished guitarist, has a beautiful alto voice, and knows every song in the world!"
If the above careers were not enough, Dana has completed her first novel which is in draft form. She says it's about a 54-year-old American woman and a 42-year-old English actor who thinks she's his age and pursues her despite their different worlds and the 5,000 miles apart.
Steve Swatt spent 23 years at KCRA where as a political reporter he covered major ballot propositions, presidential and gubernatorial campaigns in California during the administrations of Governors Reagan, Brown, Deukmejian, and Wilson. He covered more than 5,000 stories and for years was the only television reporter at the Capitol.
"There has been significant change at the California Capitol since I started in the 1970s when older legislators viewed television with suspicion." Swatt says, "We couldn't film the Senate floor debates if one of the 40 members objected. We put up a big stink and the legislature finally changed its policy."
He says two major changes occurred in the Legislature:
In 1980, Democrats Leo McCarthy and Howard Berman fought a bitter year-long race for Assembly Speaker. The result was a divisive scramble among Democrats to raise big money. Steve says this started the political fundraising arms race that continues today.
Then term limits became the law in 1990, which diffused political power because of short-term leaders, although it has resulted in a spike in minority and women legislators.
Swatt left television to become Managing Partner of Nelson Communications Group, one of the state's premier public relations firms, which has now merged with Porter Novelli International.
He is the author of the awarding-winning novel, Fair, Balanced and Dead, a newsroom political mystery. Demonstrating his commitment to public service, he donated book proceeds to nonprofits in Northern California including journalism scholarships, housing for the homeless, and women's centers.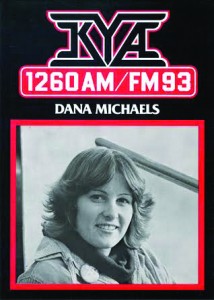 Steve is also the lead author of the book, Game Changers, written with wife Susie Swatt, Jeff Raimundo, and Rebecca LaVally. Game Changers examines twelve elections that shaped California. It is a political history viewed through the prism of a dozen watershed elections. The book received the California Historical Society Book Award in 2014 and is scheduled for release this fall.
Swatt now hosts public affairs programs for Comcast Newsmakers and Time Warner Cable's Sacramento Report , interviewing state and local elected leaders.
Working at KCRA with Steve, good friend Vic Biondi laughingly says, "I always thought of Steve as my Jimmy Olsen."
The "Valley Broadcast Legends Newsletter" editor is Joyce Krieg who has years of experience in radio and writing. She worked for flower-power Earth Radio 102 in the early 1970s and then joined KFBK "NewsTalk" as reporter and promotions manager. Joyce worked at KFBK from 1978 to 1993.
She says, "I always tell people that my greatest claim to both fame and shame while on the management team was to discover Rush Limbaugh."
Since retiring from radio, she has written three award- winning and successful mystery novels, Slip Cue, Riding Gain, and Murder Off Mike . She won an "Agatha" nomination for Murder Off Mike. St. Martin's Minotaur is her publisher.
Joyce is currently working on a young adult paranormal trilogy and
a new series of mystery/thrillers dealing with the secret history of Silicon Valley.
She says, "I've always loved mysteries since discovering Nancy Drew as a child."
###
Leigh Stephens is a retired CSUS Professor of Journalism and Communications and the author of more than 500 articles and several books.
Resources
Jim Drennan, President Valley Broadcast Legends (VBL) newsletter, 8/31/15.
VBL newsletter, 2/15.
VBL website, 3/26, 15.
Vic Biondi, bio, career resume, 9/8/15.
"Behind the lights: the debate's other side," by Jennifer Coleman, the State Hornet, 9/30/98.
California Broadcast Association (Northern & Southern),websites, 9/1/15.
E-mail interview, Shirley Biagi, retired CSUS Communications Professor & author, Media Impact.
KCRA/NBC History, website, 9/14/15.
Dana Michaels, bio, resume, 8/25/15.
"Dana Michaels, Marketing Specialist," CA State Dept. of Fish and Wildlife website, 8/30/15.
"Where are they now?" Dana Michaels, LA Radio People, by Don Barrett, db@thevine.net.
Steve Swatt, bio, website, 9/1/15.
"Ed Goldman: Steve Swatt's New Life," Sacramento Business Journal, 5/12.
"Manuscript Examining California Twelve Elections…," California Historical Society, 10/14/14.
"Meet the Media, Steve Swatt, LCI Blog, 9/17/12.
"Steve Swatt reveals the truth behind political reporting," Trafford Publishing website, 7/21/15.
"Steve Swatt, Professor & Broadcaster," by Amanda Fulkerson, State Hornet, 7/21/15.
"Steve Swatt, "The Lowdown on Upcoming State and National Elections," Stockton Womens Network, 6/2/10.
Joyce Krieg, bio & resume, 7/21/15.
"Putting the Fun Back in Radio," Joyce Krieg's Talk Radio Mysteries, website, 7/21/15.
"Sacramento Radio History, KFBK in the 1980s & 90s," by Ålex Cosper, website, 9/1/15.
Interviews:
Attended the Valley Broadcast Legends meeting at the Pheasant Club, West Sacramento, 8/13/15:
Jim Drennan, former KXTV & KCRÅ, news and assignments editor, & Legends President.
Shirley Biagi, retired CSUS Communications Professor & author, Media Impact.
Vic Biondi, former KCRA/NBC journalist, political commentator, & media consultant.
Dana Michaels, former radio personality KNCI, KROY & KHYL, Marketing Specialist, Ca Dept. of Fish & Wildlife.
Steve Swatt, former
KCRA journalist, political analyst, & book author.
Joyce Krieg, former radio KFBK reporter, news director, Legends Newsletter Editor (interviewed by e-mail), & mystery novelist.