More than 350 tickets sold for annual CKM Hall of Fame dinner
More than 350 have already signed up for the 4th annual C.K. McClatchy Sports Hall of Fame dinner to be held Saturday, Oct. 24, at the Asian Sports Foundation facility just off Laguna Boulevard. Twenty-nine athletes, two coaches, and two teams will be inducted as part of this year's class. For information, go to: restoretheroar.org.
Heading this year's class is Harvey Tahara, the winningest basketball coach in Lion history, with both boys and girls section title teams. His daughter Cristin, a four-year starter and all-city basketball guard, will also be honored.
Tahara coached men's and women's basketball at McClatchy for 28 years with 18 section playoff teams and section titles in 1993 (boys) and 2007 (girls). He would win more games than any coach in McClatchy history. He also coached golf for 23 years.
Also being honored is Bob Sandoval, who took over the football program in the early 1980s and had multiple championships and the best won/lost record as a McClatchy football coach.
Other athletes include baseballers Larry Kelley, Val Lewis, and Randy Brown and nationally renowned high jump champion Joe Radan. Kelly would lead the city in scoring as a B basketball player and was all-city in baseball.
Lewis was an all-city second baseman on a championship team his senior year and led the city in hitting with a .413 average. He coached youth baseball for 20 years and founded the Sacramento Men's Senior Baseball League.
Brown was a left-handed pitcher but could play all nine positions as he could also throw right-handed. He would play five years as a professional. Radan was the first person in Sacramento to high jump seven feet and broke records at Sac City and Sacramento State. He would jump for the U.S. national team with a best jump of 7'3 3/4.
Section two-mile champion Henry Sanchez and multi-sport stars Mark Honeycutt, Kevin Chappell, Chuck Polite, and Mickey Johnson Lebeck are other old timers being inducted this year.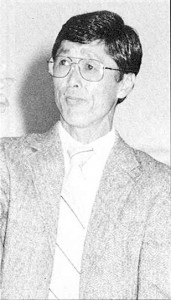 Honeycutt, all-city in football and city batting champion in baseball, would go on to coach high school baseball for 25 years in El Dorado County. Polite was all-metro, all-city, and participated in the state track meet his senior year. He changed his first name to Idress, meaning "well learned."
Johnson-Lebeck played on three championship baseball teams. He would play NAIA baseball in college and led the nation with 52 stolen bases. He also led the team in batting average, most home runs, and most runs driven in. He is a very successful Folsom businessman.
Sanchez would go into the service after high school and return to work in Sacramento. Chappell, all-metro in football and basketball just retired as warden of San Quentin Prison in the Bay Area.
Players from the 1980s include Lynn Strobner (basketball, volleyball), Craig Blackman (football), Harry Hendrix (basketball), Marc Sprenger (wrestling), Leonard Nelson (football, basketball), and Mel "Bull" Ah Yun (football, golf). Other outstanding Lion football linemen chosen were Craig Blackman and Eric Harper.
Strobner, one of the first scholarship athletes at Sacramento State, has been a fire fighter, stand-up comedian, and owns a small business. She credits McClatchy teacher Pat Honstein for being a mentor and lifelong friend.
Blackman, a first-team all-metro played Ivy League football at Columbia University and captain his senior year. Hendrix, star center for the league champion Lions in 1986, would go on to play at San Diego State and later earn a master's degree. He is the Chief of Pharmacy Health Benefits for the California Department of Health Care.
Nelson, an optimist all star in football, intercepted 22 passes his senior year. He would play at ARC and Sacramento State and 10 more years of professional football in the CFL and Arena Football League.
Au Yun was all-city in football and would go on to Chico where he would play. He has a BA in sociology and a BS in restaurant management and an MBA (IT emphasis).
This year's class emphasizes players and teams from 1990-95. Three sport stars Pedro Lewis, Malcolm Seabrons-Floyd, Raj Wallace, and Xavier Salazar starred on early '90s championship teams.
Lewis, one of the best athletes to ever attend McClatchy, was all-city in football and basketball while leading the Lions to Metro League championships his senior year. He would later star as a running back at Sacramento State.
Seabrons-Floyd, an outstanding basketball and football player for championship Lion teams, lettered four years at Fresno State as a wide receiver. He was a star on teams that went to three bowl games in four years. He is presently a teacher and coach at CKM.
Wallace was an outstanding guard in basketball, an all-metro star in soccer and a top baseball player. Harper was an all-city lineman as a junior and senior and played at Nevada Reno. He recently earned a doctorate from the University of Pennsylvania and lives in Dallas.
Salazar won the SA Pepper award as outstanding male athlete in 1994. He was an outstanding quarterback and an All American junior college player at Sacramento City College. He played at Tulane on a 12-0 team that won the Liberty Bowl.
Jennifer Kerns (soccer, tennis), Robin Jury Dobbel (all-city softball), and Tanisha Kemp (all-Metro in basketball and softball) along with Tahara make up female inductees from the '90s.
Kerns played four years of tennis and soccer for the Lions and was all-Metro in soccer two years and Metro singles champion in tennis her senior year. She was the star on the CKM tennis team chosen this year as one of our honored teams. At Stanford, she played rugby and was an All-American her senior year.
Cristin Tahara was a two-sport star, volleyball and basketball, all-metro, all-city, and optimist all-star. She played three years of basketball at San Francisco State. She is presently the assistant principal at Sutter Middle School.
Robin Jury-Dobbel pitched every game from 1991-94 (92 games) and led the Lions to the TOC in 1994. She played four years at Sac State, mostly at second base committing only 13 errors in 1,120 innings. She graduated in criminal justice with honors and worked in the Governor's office from 1999-2003.
Tanisha Kemp was one of the best female athletes to attend CKM. In basketball she held five team records while playing for a section qualifying senior team. In softball, she was an Optimist all-star. She played four years of softball at Morgan State and was a four-time all MEAC and a two-time All-American. She has been a teacher since 2001.
Outstanding basketball stars being inducted include Andre Speech, Marlon Johnson, and Brian Hamilton. All three went on to have very successful college careers.
Speech was twice MVP for the Lion basketball team and all-Metro, all-city, and all-state. He presently works for Nike, coaches high school basketball, and also an AAU team. He credits coach Tahara with teaching him the basics of basketball.
Marlon Johnson was one of the great CKM basketball players. He helped lead the Lions to section championship in 1993 and was the "Sacramento player of the year." Coach Tahara said, "Marlon was the most exciting and gifted player I ever coached." He would go on play at Bakersfield State and win a Division 2 national championship.
Brian Hamilton, according to coach Tahara, was one of the best point guards ever to play at McClatchy. He scored the most points in one season (691), had the third most assists in a season (424), and the second most steals in a season (317). He led the Lions to a section championship his senior year. He is presently an outstanding coach at Natomas High School.
Teams honored will be the 1993 section champion basketball team and the 1990 girls tennis team. More about them in the next edition of the Land Park News.