Pocket area author and photographer to speak among world interfaith leaders
Richard Turner shares his inspirational story at the 2015 Parliament of World's Religions
Celebrated author Richard Turner will speak amid Nobel Peace Prize winners, religious leaders, and interfaith activists tackling issues of war and violence, climate change, and wealth disparity at the Parliament of World Religions in Salt Lake City on Oct. 17, 2015.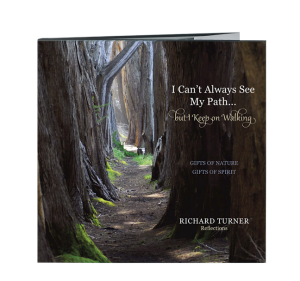 The Parliament is the oldest, largest and most inclusive interfaith organization, dedicated to respect and tolerance of all faiths. Since its inaugural event in 1893, notable world leaders, faith leaders, scholars and organizers have participated, and this year is no exception. Featured 2015 contributors include His Holiness the Dalai Lama, world-renowned naturalist Dr. Jane Goodall, best-selling author Marianne Williamson, Former Vice President Al Gore, and PBS television and radio host Tavis Smiley.
Turner, a Sacramento attorney turned author and nature photographer, will share messages that promote love and tolerance to a venue that will host 10,000 people from 80 nations and 50 faiths.
"I am honored to have been invited to speak at this special gathering of the world's spiritual leaders, seeking answers to the terrible violence we are experiencing and the potential destruction of our environment," said Turner.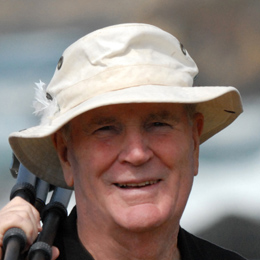 Speaking directly to the perils of climate change, he will share his ideas about saving the environment by loving and protecting all life.
"We are one with all living species," said Turner. "No trees, no humans. It's almost that simple."
Turner is also among those chosen as an exhibitor to present his book, "I Can't Always See My Path… but I Keep on Walking," which conveys a message of tolerance, faith, love and respect for all living beings.
"Richard's story will touch people's minds and hearts with his message," said Reverend Dave Lyman, Assistant Minister at Spiritual Life Center. "Our group is so honored to have someone from Sacramento speak at such an influential event."
Lyman and his wife Rachel lead the Spiritual Life Center's Interfaith Connection program and is organizing a Sacramento Group to attend the Parliament.