October 30th 7pm at Starlight Lounge, $10, Fundraiser for Sacramento Steps Forward
I've been a Downtown Sacramento Flâneur for a long time. I bought a cheap house in Broderick some six years ago, and thankfully, I still find myself able to walk the three miles into downtown to my workplace. I've seen many of the same characters on these sweet sidewalks, some of which are obviously homeless; pulling carts, holding signs… and some who just seem different from the average people in your neighborhood; yelling at the heavens, body cloths and skin a bit more grimy than is fashionable… Do they have a home? Are they hungry? Are they lonely? Is it my responsibility to help them if they need help? I've reconciled my politics to believe that YES, the responsibility of a successful society to care for its most unemployable, weak, displaced, and mentally ill, or potentially violent, is a matter more important than however we may feel personally about said vulnerable fellow citizens.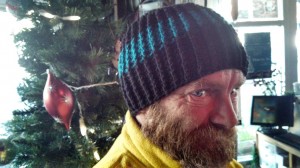 With these thoughts in mind, I've organized a fundraiser for the regional homeless services provider Sacramento Steps Forward (sacramentostepsforward.org). Because, on top of having a jovial conversation (more important than money to some of our lonelier fellow sidewalkers, I'd like to think), or giving a few bucks to your neighborhood homeless guy, services to the needy are arguably best provided in an organized setting, such that SSF offers.
Among their services are advocacy, assistance and resource information to all who need it, and their Winter Sanctuary program facilitates our most vulnerable getting to shelters in our coldest months. Jay Eisenberg's SoHo Entertainment kindly booked this at the historic Starlite Lounge (formerly Townhouse, now renovated, serving food, at 1517 21st st). A fitting venue, we'll play in the sizable upstairs. I'm grateful that some of Northern California's best songwriters and bands agreed to donate their time: Joe Kye voted "Artist Of The Year" at 2014 Sammies), Guero, Felsen and John Elliott (both traveling from San Francisco), Pomegranate, Nice Monster, Justin Farren (and his band), and your own Be Brave Bold Robot closing out the night.
This collection of lyrically driven music will display elements of Rock, Pop, and Americana in satisfying balance. And to boot, on a recent walk, I ran into Mark Bell aka Mark The Hobo, a kind homeless man who is known for his poetry about homelessness, and who is writing some poems for the event, which either he or I will read MC style. See you at the Starlight Lounge Oct. 30.