Time does not erase cherished Tower Records memories
Few businesses established in Land Park have made such an impact on the local community than Tower Records, which operated in the area at the southeast corner of 16th Street and Broadway, where Tower's owner Russ Solomon opened a similar store, R5 Records, in June 2007.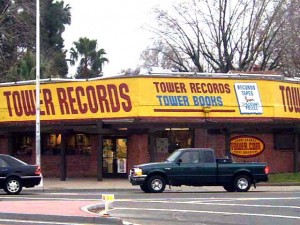 Beginning his original record business, Tower Record Mart, in 1941 in the back of his father's drug store – where Tower Café is now located in the Tower Theatre building – Solomon used a small part of the store to offer 78 rpm records for sale.
The literal birth of Tower Records began in 1960, when the store was no longer called Tower Record Mart and the business opened its Watt and El Camino avenues store, near Sam's Hof Brau.
Solomon's original record store relocated from the drug store site in 1965 into the present-day R5 site, in a building, which originally housed an automotive repair shop and later a very early Safeway grocery store.
Tower of success
The success of Tower Records was apparent during its early years, as it opened other locations, including a San Francisco store, near Fisherman's Wharf, in 1968.
Tower became an international chain, as it expanded overseas in 1979, when it opened a store in Tokyo.
The business eventually expanded to include 113 U.S. stores and about 170 company-owned stores worldwide.
Tower experienced many years of success before eventually falling on hard times, filing for bankruptcy and closing all its U.S. locations in 2006.
But for those who remember Tower's 16th Street and Broadway, Land Park sites at the intersection where the business planted its roots on its way to international success, memories of this local institution have certainly not faded away.
Sacramento resident Penny Kastanis recalls visiting Tower Record Mart during the 1940s and 1950s.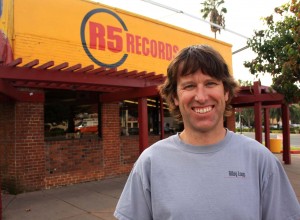 "I started going there in the late 1940s, during the big band era when people were listening to Tommy Dorsey and Harry James and there were singers like Helen Forrest and of course, Frank Sinatra," Kastanis said. "I went there when I was 12 years old with my parents. It was a real outing for me to go to the Tower (Theatre) and go to a movie and go next door afterwards and listen to the records."
During this time, the record store featured listening booths, where customers could listen to records to determine whether they wanted to purchase the music that they had heard on the discs.
Kastanis, whose father owned a restaurant on Broadway, recalled how the drug store's record section continued to increase.
"I remember the bins and bins of records and I remember the drug store part kept on getting smaller," said Kastanis, who still owns records, which she purchased at the record mart. "The record bins kept on getting more and more as time went on."
Music memories
Former Sacramento Police Department Officer Steve Reed reminisced about listening to records in the Tower Records' listening booths during his teenage years in the 1960s.
"We would go over to Tower Records and put the big headphones on and listen to records in their listening booths. By about 11 or 12 at night, you weren't getting tired when you were a kid, so we would be over there real late listening to all The Beach Boys and the Dave Clark Five and The Beatles (records) and all that stuff. I was a really big Beatles fan in those days."
Minor King, who grew up in North Sacramento and attended Grant Union High School, said that although Tower Records was not the first Sacramento area record store that he frequented, he has fairly early memories of the business nonetheless.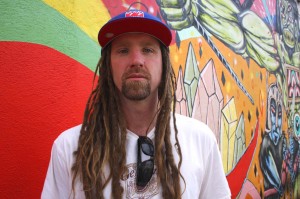 "Since I lived in the north area, the first record store that I started going to was Al's Records in Del Paso Heights," King said. "But then I started coming to Tower Records by 1975, when I bought my first record album there. It was Al Green's 'Let's Stay Together.' Back then, I also listened to Smokey Robinson, some of the early music by James Brown, the O'Jays and music like that. They call that the oldies now, but I still listen to it, because it's what I grew up with and it's what I still love to listen to."
Of course, with the many years that Tower Records made recorded music available for Sacramentans, the store provided multigenerational memories for many local families.
Standing outside the Java Lounge coffee shop about a block away from the old Tower Records site on Broadway, Sean Gargovich, a 1984 graduate of Kennedy High School, recently took a moment to speak about his family memories of Tower Records.
"My first memories of Tower Records are actually my memories of my dad's memories," Sean said. "My dad (Les Gargovich) had been going there since he was a kid. I always remember him telling me how he went there when (Tower) was still part of a pharmacy. He went in there and played records. He said that it was the first place around where you could actually go in and listen to records before you actually bought them."
Personally, Sean remembers shopping at Tower Records as early as 1980.
"I remember that (Tower) was a local business that grew from here and I remember going there a lot on holidays since they were open on Christmas and everything," Sean said. "I didn't actually buy records or (cassette) tapes any place else except Tower, unless I was buying them used. When I was younger, I just listened to metal, but I grew into all kinds of stuff, besides country. The first album I ever bought was actually on tape and it was the Queen album (The Game) that had the song, "Another One Bites the Dust" on it. That was before I got fully into genres and all that. I just loved that single. I was just a kid in like the fourth grade living in South Sacramento at the time."
Sean, who later worked at the Tower warehouse in West Sacramento, said that he appreciated the business's willingness to hire employees with a wide variety of appearances.
"That's the thing about Tower; they employed a lot of people who couldn't get jobs other places, because they looked certain ways with piercing and fully tattooed and pink hair or whatever, Sean said. "There were metalheads, hippies and all types of people working there. That was part of the sad thing about losing (Tower) is a lot of people like that couldn't get jobs anymore."
When asked to summarize his memories of Tower Records, Sean said, "I can't really sum it all up, but it's sad that (Tower Records) is gone and it was a great thing while it was here."
A Tower tradition
Stockton resident Randy Ortega, who has frequently attended films at the Tower Theatre since 1984, said that for many years it was a tradition of his to catch a movie at the theater, browse albums at Tower Records and look at books at Tower Books.
Reminiscing about Tower Records, Ortega said, "I really liked Tower Records, because I could always find records there that I couldn't find in Stockton. They always had a good selection of music and the employees were knowledgeable."
Sacramento native Mark Alling, who now lives in Crested Butte, Colo., shared his memories about Tower Records during his recent visit to the capital city to attend his 25th Kennedy High School reunion.
"I bought my first record there when I was 8 years old. I hate to admit it, but it was the Bay City Rollers. That was in about 1975. I think I was in the third grade (at Bear Flag Elementary School) and I brought it home and played it on my little Sears record player. I do miss Tower, but I'm glad (Solomon) opened that store, R5. (Tower's absence) is interesting, because I've been in Tower Records in Buenos Aires, Argentina, Los Angeles and all over the place, so to have it gone is a really big deal. Tower was definitely a true Sacramento success story."
E-mail Lance Armstrong at lance@valcomnews.com.