From South Sacramento to the White House: David Garibaldi discusses his professional life journey thus far
By Monica Stark
editor@valcomnews.com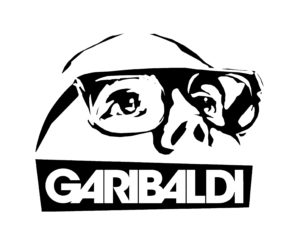 Just a kid from South Sacramento, David Garibaldi started painting in a garage and on the railroads, tagging boxcars, and running from the police, but he never gave up on his dreams of becoming a professional artist. And, the modern-day success story, Garibaldi was honored by the invitation to perform at the historic South By South Lawn (SXSL) hosted by The White House on Monday, Oct. 3, whereby he had a chance run-in with President Barack Obama.
"(Obama) came outside to take some photos. I mean he literally walked out the back door of his house and we're like: 'Is that the President over there?' It was so unreal. We knew he was there but didn't know how it was all going to play out," Garibaldi said.
As SXSL called on every American to discover their own way to make a positive difference in our country while celebrating the work so many Americans have already accomplished, Garibaldi appreciates the president's support for the arts and innovation – pillars of the famed local artist's platform.
Additional performers and speakers included the Colorado-based Lumineers, actor Leonardo DiCaprio, and Common — people who in some way are going beyond entertaining but using their voice to better the country. For Garibaldi, he's raised more than $2 million for various nonprofits through the auction of his artwork. As for the estimated 1,000 attendees at SXSL, the only way they could have been there was if they applied. "So everyone there was really spectacular in some way. From kids who were 13 years old in some sort of robotics programs to community leaders from all over the country," he said.
Back in 2008, Garibaldi supported Obama's candidacy, painting a portrait of him at a campaign fundraiser that sold for $10,000. Personally struggling at that time, Garibaldi was drawn to Obama's encouraging messages outside of negative rhetoric and fear mongering. "It was an inspirational movement and so fast forward eight years later and being a creator and the fact that our president put on a music festival at the White House… I like the fact that he wants to see the next Einstein or next Elon Musk, the next (Steve) Jobs. It could be a kid from South Sacramento. It could be from anywhere in the country that we live in… We have a president that is encouraging and investing in new ideas. It makes us creators feel good about what we are doing and wanting to stay here and wanting to create."
As a tribute to the president at SXSL, naturally Garibaldi created a portrait of Obama with the White House in the background, literally in the shadow of the Oval Office. Nervous about this particular performance, Garibaldi said he definitely practiced more than usual. "I wanted to be sure that even how I painted was innovative to how I normally do it – that the portrait looks spot on like there is no denying that was him so I wanted to bring my best. So, yes, I was nervous. Every moment for that (event) was special."
During this interview, which was held in his studio on the corner of 12th and R streets, Garibaldi discussed the transformation of the 3,300-square-foot building from "nothing" to the showroom, workspace, flex-space, and lounge. A "passion project" the remodel enables Garibaldi to work on commission pieces and practice for upcoming performance art shows. Clocking in more than 100 shows a year around the world, he's constantly getting ready for upcoming shows. "There's always just something to create or work on. Even if I don't have to work on anything, I will find something to work on." On his YouTube channel, Garibaldi has an online series called Art Life that he and his team work weekly on. In the last year, the channel has had 1.8 million views. The videos feature painting performances, "Art Life" hacks and DIYs, interviews with creatives and Garibaldi's journeys as a world-traveling artist.
In Episode 1 of Art Life, he creates a portrait of Steve Jobs in minutes. The description of the video philosophizes modern life, as follows: "Art inspired by the Tech Icons influence on not only how we connect, but also how we all wait in line for his company's latest ideas. Now the question is…. Would you wait in line for apple or android? Let the debate begin!"
Likening himself to a musician who learns the basic notes of a song first, Garibaldi said in terms of preparing for a live art show, he starts by figuring out the form of a face. "But then you practice and you get better at it. The more you do it, you start to perform it. You start to get it in your heart. It lives in you now."
And, as he's done a 1000-plus Einstein portraits, he looks at his current versions, which he says have never been better. "But three years from now, it will be the best that it had ever been. So, I look at it like I'm improving. It's become a classic."
Contrasting himself to other artists who distance themselves from that approach, to Garibaldi there's gratification performing to his audience's enjoyment. "I know for some artists it's weird to do something over and over again. Some want to do something new every time, which I do, I've done thousands of different images, but there's something about that performance of an Einstein portrait that people want to experience and I enjoy that."
Originally from Los Angeles, Garibaldi, and his family moved to Elk Grove when he was 5. And while he tours the world, he essentially can live anywhere on the planet, but he's at home in Sacramento. His parents live here, as do his wife's. The couple has two children. Bottom line: Garibaldi just loves it here and wants to give back. "I think people have this romance that you become an artist and you go to this big city. But I want to encourage investing into my hometown. I wanted my hometown to benefit from the value of what I wanted to build in my career so that I can say it's Sacramento built and I really take pride in that. I live in a city where we can invest in that way – that our careers can give the credit to where we grew up. Like our president investing in new ideas, we're (Sacramento) doing the same thing. So, it's encouraging in that I stayed in a city that is still growing."
As a youth, Garibaldi loved hip-hop from the music itself to dancing, graffiti and car racing. He used them all as outlets to show his creativity. From hip-hop dancing with his friends in the garage to tagging the trains that would stop on the tracks near Gerber Road, he's also had his share of racing his old spruced-up Ford Focus in the south area. Regarding the tagging, he said he never got in trouble, though he should have. "I have friends that got in trouble and there were definitely nights when we had to run from the police, all in the name of 'art'."
Remembering one night, in particular, he said there was an 8-foot wall between the scenario of getting arrested or making it over and getting away. "I made it over and got away from the cops. I jumped it and the cop couldn't so I got away."
To Garibaldi these experiences build character. "From graffiti to not doing well academically in high school, all those things happen for a reason."
And to the taggers out there, he has a message: "Being an artist you have to act on your inspiration, on your gut. There's benefit to that and to our fault of always acting on inspiration. And so if you're inspired to go create that way, go do it. I would also say there is more out there than that. That there are skills that you've learned in doing graffiti and doing letters and color that you use that those can be applied to a career in design, in film, in photography, in painting — you name it. Any creative realm, you can apply it to. And hopefully show them those examples of people who started with graffiti and have gone on … I think we can show them another possibility."
*******************
SIDEBAR
The California Automobile Museum is proud and excited to present its annual fundraising gala titled "Art of the Car Starring Garibaldi" on Friday evening, Nov. 4. This special evening extravaganza will feature world-renowned artist and car enthusiast David Garibaldi and include delicious farm-to-fork cuisine by Diane Wilkinson Catering, artisan cocktails, live entertainment by Ken Koenig and Spare Parts Band, and a silent and LOUD auction (including the art that David produces during his performance). Proceeds from this fabulous fundraising event support the museum's many community and education programs and engaging special exhibits.
"We are thrilled to have the talented David Garibaldi support the Museum and join us for our annual gala," said Delta Pick Mello, Executive Director of the California Automobile Museum. "With his amazing passion and drive, David has helped to raise more than $1.7 million for nonprofits and charities through his high-energy performance and art."
This year, the "Bid for a Cause" will fund a large-scale mural for the exterior of the Museum's building. The artist selected for this project is internationally known Shaun Burner, who focuses on mural work and large-scaled paintings mostly working with acrylics and spray enamel.
For more information about the upcoming annual gala or the California Automobile Museum in general, please call 916-442-6802 or visit www.calautomuseum.org
Auto Museum to Present Evening Extravaganza: "Art of the Car Starring Garibaldi"
If you go:
What: Art of the Car Starring Garibaldi – Benefit Dinner
Where: California Automobile Museum – 2200 Front Street, Sacramento
When: Friday, Nov. 4 from 5:30 to 9 p.m.
Cost: $75 per person through 11/1; $85 per person after 11/2 and at door
For more information, call: 442-6802 or www.calautomuseum.org