Turning the tide on increasing vacancies: Promenade's new leasing agent reveals big changes at the Pocket shopping center; Device Brewing looking to move into old Tuesday Morning building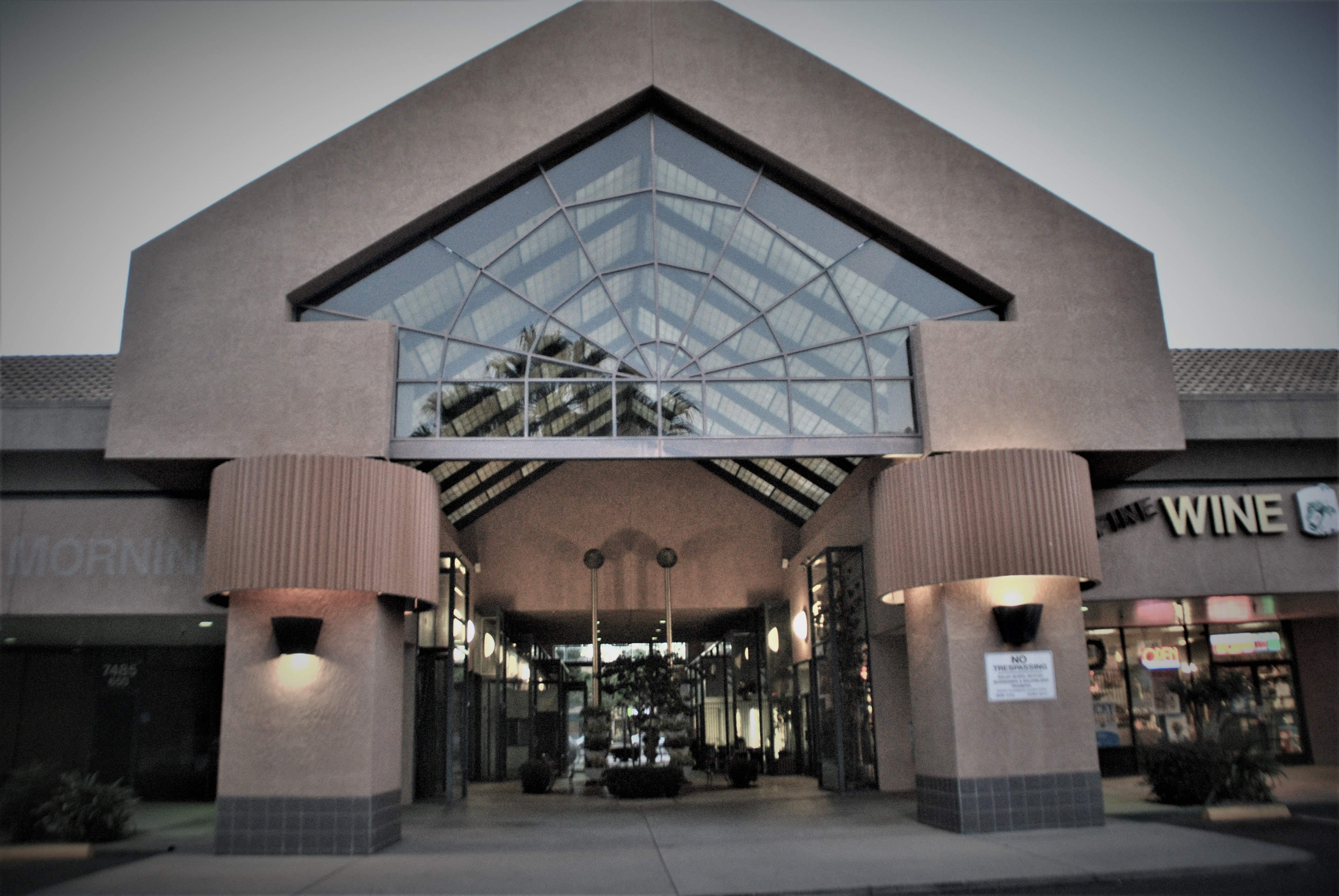 By Monica Stark
editor@valcomnews.com
The setting: The vacant Tuesday Morning building.
The announcement: New tenants signed leasing agreements inside troubled shopping center and Device Brewing Company considering the Tuesday Morning location for an expansion.
Especially with the Delta Shores on the horizon nearby, Pocket residents want to ensure the Promenade Shopping Center (Rush River and Windbridge drives) remains a viable place to shop. After all, in a neighborhood with a higher disposable income than most other Sacramento areas, it seems fitting that the idea of shopping local is supported. During his campaign for city council, Rick Jennings promised economic development and making sure shopping centers are 90 percent full—bringing in the type of businesses that were lacking in the neighborhood, including restaurants.
"What we don't want to happen is what happened on Mack Road with the Raley's — where they went in and they're not there anymore," Vice Mayor Jennings said to a vested audience on Monday evening at a community meeting to discuss changes at the Promenade, a shopping center that, like many shopping centers around the country, have suffered growing vacancies during the recent economic downturn. Anchored by Bel Air (Raley's), the Promenade has lost businesses like Buckthorns coffee, El Faro Taqueria, the Dollar Tree, a local real estate business, a boba shop and a frozen yogurt shop.
"We want to make sure Raley's hears from all of us that they are an important anchor in our shopping center, in our community. We want this shopping center to be as full as the other shopping centers that we have in District 7," Jennings said. "We want more business. We want more walking traffic. We want more, more, more."
And with that, leasing agent Christina Snyder took the floor to discuss improvements made by current owners and potential businesses that are knocking on the door. About five months ago, she was brought onto this project because of the vacancy problem.
"My expertise is to take sites like these and reposition them. This is what I love to do," Snyder said.
"I like to take a center with a lot of vacancy and bring it back to life."
To "hopefully" commence next month, she said that includes a paint project for the dated-looking property.
Because of that, she's been able to market the shopping center to potential tenants. A burger joint will occupy the corner and a personal trainer will go in next door to the old Tuesday Morning. Three other leases are out now and are expected to be signed soon. "The burger tenant, hair salon, acupuncture/massage therapist, a local pet store operator – those are the kinds of things I got going on," she said, adding that she expects to have five leases signed by the end of the week.
Taking folks back to the good ol' days of the shopping center, one resident said she remembers going into Buckthorns everyday for coffee. "There was always a group of retired people sitting and talking about things. There were families there with their kids. It was really a nice coffee house." When she heard they were going to close, she asked them why: "They said because their rent had been increased so much and that the owner was hoping that something like Panera was going to come in."
She added the neighborhood lacks a "good quality bakery," and Snyder responded, "there is some potential interest from a bakery coming up from Los Angeles… to go into the building where the Bank of America building is."
Welcoming phone calls, Snyder said her cell phone number, 916-660-3377, is posted on "just about" every vacant window of the shopping center.
Device Brewing Company
Now in his fifth year of business with wife Melissa, Ken Anthony told the audience that before they opened up Device Brewing Company in the Granite Park Complex on Power Inn Road, the Pocket residents looked in their neighborhood first. "We actually looked," he said. In addition to a fairly good size production facility at their location, they have a 800-square-foot taproom dedicated to community gatherings.
"It's a community place where people come together," he said.
They hold bingo and trivia nights and because of their alcohol license, kids are allowed. Parents to a 5-year-old son and a 2-year-old daughter, having a safe place where they can hang out on the weekends is important. "On weekends, we love to go to breweries, typically not our own. We like to go to breweries with the kids."
Now, with Tuesday Morning gone, the Anthonys have revisited the Promenade. Full of potential, the space boasts large glass-in walls, inviting the outdoor scenery indoors filling the space with natural light. The adjacent outdoor atrium provides shade for comfortable seating and a light breeze often filters throughout. Imagining picnic tables and individual seating, Ken said the atrium could also provide space for fun taproom activities like cornhole and shuffleboard.
"It would be tasting, take-away, communal; we'd have games, wifi, private seating, outdoor seating," he said. He added that he would love to build a small riser to support live jazz or acoustic music.
Within the Tuesday Morning location, he added that he would love to build a closed-in kids area with glass windows to monitor the children. "When we go out somewhere, I want to put them in a safe place and be able to watch them from afar and know they're not going to get into trouble."
An extension of the Power Inn location, if the Anthonys do sign up to lease out the old Tuesday Morning location, it would be a satellite taproom, a tasting room. "We would not manufacture one drop of beer. We would store it cold and serve it cold," he said.
"If we could make a good deal, I would like to move aggressively (on the lease) because the way I look at it is, the best opportunities are the ones that you jump on when the getting is good, not when you're on the backside of a wave when it's already cresting and crashing. I try to be forward thinking."
He said they looked at the Promenade about two years ago, but at the time Device didn't have enough production to bolster a second facility. "Now, we are in that position. We've got the ability to support that and not run out of business," he said.
Meanwhile, he said the Power Inn location just finished a pizza oven build-out and inspections should happen next month. While that location has 12 faucets, over at the Promenade, he could have 24 pouring beer.
If the Anthonys do get the space at the Promenade, Ken said they would hire at least six 30-hour a week people.
(Editor's Note: The Device Brewing Company is pouring beer at Saturday's Best of California BrewFest at the California State Fair, which starts at 3 p.m. at the Miller Lite Racetrack Grandstand. The Anthonys won a medal for their Munich Helles, a low-alcohol lager. They will attend the medal ceremonies, Melissa told the Pocket News. For more information on that festival, visit: http://www.castatefair.org/best-california-brewfest/)
Shop local?
But will residents actually support the new businesses? That's what members of the Pocket-Greenhaven Community Association hope for. To ensure success, ideas about shopping local campaign have surfaced. Stay tuned for more details as they come.