The Limelight bar, café, card room has deep roots in Alhambra District
For about a half-century, The Limelight bar and café has served as a sort of one-stop shop for meeting friends, hanging out, enjoying adult beverages and grabbing a bite to eat.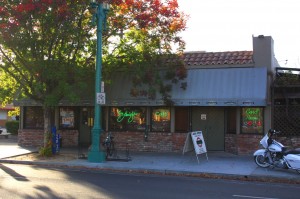 But although this historic business at 1014 Alhambra Blvd. has certainly maintained some traditions, it has also made a variety of improvements throughout the years, from making changes and additions to its food offerings to undergoing remodeling alterations such as adding a card room in 1977 and expanding the business with a covered patio annex.
East Sacramento resident Mark Wright, a regular of The Limelight, recently described the business as "a great place to socialize that is conveniently located and has friendly bartenders who are fun to talk to."
One of a kind
In addition to its full bar with many barstools and a room full of tables and chairs, The Limelight may come as a surprise to newcomers who encounter a full menu of food items that are prepared in an on-site kitchen by a veteran professional chef.
Barbara Mikacich, whose husband Pete Mikacich has been the sole owner of The Limelight since about 1980, said that one should not expect to see any white table clothes on the establishment's tables, but added that business's food is far from typical bar food.
Barbara, a 1951 graduate of McClatchy High School who owned Andiamo Restaurant and Bar, which was located in the old Rosemount Grill building at 3145 Folsom Blvd., recruited veteran chef Ron "Speedy" Gonzales to work in The Limelight's kitchen, thus bringing with him his many years of kitchen experience.
Gonzales said that his experience in the kitchen has been a successful, 20-year adventure that began at a popular hotel in New York.
"I began working in a kitchen at (New York's Omni Berkshire Hotel) at 52nd (Street) and 5th (Avenue) when Saturday Night Live was really happening and Eddie Murphy and John Belushi and other (SNL) cast members would come in there," Gonzales said. "I started as a dishwasher and eventually became a sous chef. I later worked as a night chef at Fulton's (Prime Rib) in Old Sacramento and at the Radisson (Hotel in Sacramento) as a line cook."
In the cards
When asked to share the best comment he ever heard about his food at The Limelight, Gonzales said, "One lady told me that (The Limelight's) food is the best little secret in Sacramento. But what really helps make our food so good is that Barbara insists upon having the highest quality ingredients."
The Limelight's food menu is certainly not the biggest secret in the city – a fact that is evident by the large crowds that arrive for the business's weekend brunches.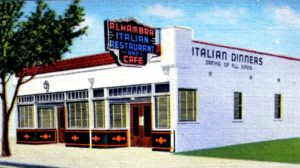 Among the food items prepared daily in The Limelight's kitchen are: New York steaks, pork chops, lasagna, ravioli, Philly Cheesesteak sandwiches, pizzas, salads and appetizers such as calamari strips, fried zucchini planks, potato skins, nachos, hot wings and garlic fries.
When it comes to playing cards, perhaps no one has played cards longer at The Limelight or perhaps in the city, for that matter, than Sacramento native Theodore Pantages.
With Pantages' love for playing cards, it was not so ironic that Pantages, 86, happened to be playing cards at The Limelight when the East Sacramento News paid a visit to the business earlier this month.
Pantages, who began playing cards in Sacramento when he was 14 years old, describes himself as an avid card player at The Limelight.
"I come here to play cards every chance I get," said Pantages, who is no stranger to gambling environments, since he made a career working in the California horseracing industry. "This is a pretty darn good, neighborhood card room. There's nothing sophisticated about it, so you can just come as you are, which is convenient for many people. I would say that close to 100 percent of the people who come to play cards (at The Limelight) enjoy their time here."
Pocket area resident "Big Al" Bledsoe, a security guard at The Limelight who oversees many card games, said that Pantages has company when it comes to the trivia of who might have tallied more years of card playing in Sacramento, noting that the 92-year-old Sacramento card playing veteran John Stockton is also a regular at The Limelight's card room.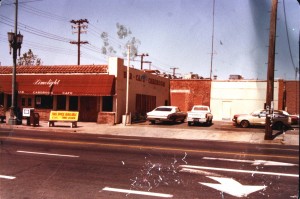 The idea to add a card room to The Limelight's offerings was certainly not an inexperienced gamble of sorts for the business, considering that Pete Mikacich, a 1951 graduate of Christian Brothers High School, began co-owning card rooms in Sacramento while he was still in his 20s.
The first of these card rooms – none of which are still in operation – was Leone's Place, which was located at 217 L St., followed by the Gold Nugget at 316 K St. and 1021 6th St., then the Equipoise Club Room at 1126 7th St. and lastly, Georgian's Restaurant and Card Club at 1901 J St.
The Limelight card room has expanded from its initial three tables to its current nine tables, which includes seven hold'em tables and a pair of newly-added blackjack tables.
Staying in the limelight
Prior to Pete Mikacich's ownership of The Limelight, the business was solely operated by Harold Olson for 17 years.
Pete briefly co-owned The Limelight with Olson before buying out Olson's share of the business.
Olson had established The Limelight in 1960 upon the closure of Juark's Restaurant, which had a short-term existence from 1958 to 1959.
Prior to the opening of Juark's, one of the area's most successful businesses, Alhambra Italian Restaurant and Café, served many locals, including those opting to enjoy a quality meal prior to catching a show at the luxurious Alhambra Theatre, which was located directly across the street. The theater continued to operate into the early years of The Limelight.
The restaurant, which opened in 1936, was very authentic, as it was owned by an Italian man, named Arturo Puccinelli, who lived with his wife Delphina at 1111 33rd St. and later at 5525 J St.
While living at his J Street residence, Arturo briefly shared ownership of the restaurant with Orazio Puccinelli, who lived at 5547 J St.
For sometime during the 1940s and perhaps longer, the restaurant, which included a banquet room, was under the management of Julius Giammattei, who lived at 3321 Serra Way, off 34th Street, in East Sacramento.
Pantages described the Italian restaurant as a "magnificent place with great food" and booths with individual privacy curtains.
The restaurant also included a popular bar, which Teri Ousley, a manager at The Limelight, said was the occasional recipient of a neighborhood childhood prank.
"We used to go to the Saturday morning cartoons at the Alhambra Theatre and while we were in the area, we would open up the bar's door, yell inside and run away," Ousley said. "It was just one of the silly ways we kept entertained as children back then."
The history of the 1014 Alhambra Blvd. building also includes an auto repair shop, which began operation at the site in 1926. The shop shared the address with the Italian restaurant in 1936 and 1937 – the first two years of the restaurant.
Barbara said that she hopes that more people continue to discover The Limelight, which she describes as a "friendly, comfortable place with  great food and a nice bar, café and card room."
The Limelight is open daily from 11 a.m. to 2 a.m., with the exception of the card room, which is open from 10 a.m. to 4 a.m.
For additional information about The Limelight, call (916) 446-2208 or visit the Web site www.limelightcardroom.com.
E-mail Lance Armstrong at lance@valcomnews.com.