Not in my backyard — Curtis Park Village Project derailed?
Editor's Note: The following is a special commentary by local political columnist Katy Grimes, publisher of the online political journal "The Sacramento Citizen" (thesaccitizen.squarespace.com). Grimes is a well-known Sacramento political analyst, having been published in The Sacramento Union and The Sacramento Bee.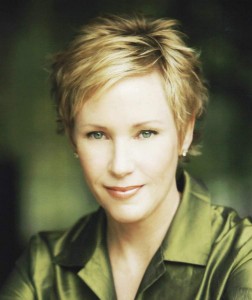 One of the bigger problems with social "do-gooders" is that they always think that their solutions are good for everyone else. Affordable housing, water restrictions, solar power, healthy eating, bicycling to work, public transit are all great ideas – for other people. The satirical newspaper The Onion exemplified this syndrome years ago with their own headline: "A study released Monday by the America Public Transportation Association reveals that 98 percent of Americans support the use of mass transit by others."
Usually we see this occur on neighborhood association boards where a few like-minded bullies can prevent developments, impose unrealistic traffic calming measures, randomly decide land use, and even impose remodeling requirements and restrictions on homeowners.
Local developer Paul Petrovich has been working for more than 5 years and invested more than $40 million in his proposed Curtis Park Village development, currently home to the unsightly, old Union Pacific railyard located behind Sacramento City College, between the neighborhoods of Land Park and Curtis Park.
The proposed development appears to have all of the necessary elements that concerned citizens say they want: A mixed-use project, urbanized community structure, in-fill development (utilizing land within the city limits); a public transit oriented development with two light rail stations, while being pedestrian-friendly offering a pedestrian foot bridge to connect the neighborhoods and City College; neighborhood retail (no big-box stores); office space; a health club; a 7-acre park; tree-lined streets; and 240 affordable, subsidized, multi-family housing units, 184 single family homes, and 90 senior housing units, all utilizing a design that integrates with architecture in the surrounding neighborhoods.
What's the beef?
The project has turned personal. Area residents have made the Curtis Park Village project about Paul Petrovich the man, instead of focusing on the project, which takes a blighted piece of land and gives it life, turning it into homes, businesses, parks and pretty streets.
With most of the 32 design changes that Petrovich made to the plan at the behest of five vocal members of the Sierra Curtis Neighborhood Association, it appears that they are now requesting changes to their original requests for changes. This can only lead one to believe that they are nothing more than attention-starved obstructionists who should take up a hobby instead. The spaceefficient street grid Petrovich originally designed was replaced with meandering streets and a traffic-calming roundabout; now the opponents of the development want a street grid again. The cries about increased traffic are based on three-generation-old plans that included a hotel; even the Draft Environmental Impact Report showed a minimal traffic increase at major intersections and no traffic increase on most Curtis Park streets.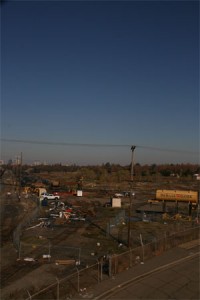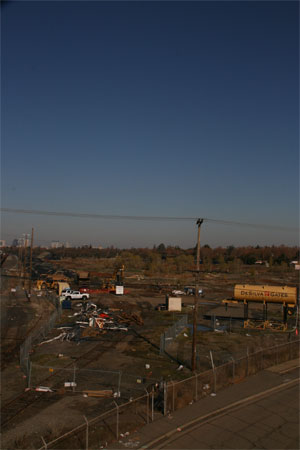 Support for Pertovich's development seems to cut across socio-economic, political, philosophical and environmental lines and has received support from some unlikely sources: The Smart Growth Leadership Council, Friends of Light Rail, Assemblyman Dave Jones, state Sen. Darrell Steinberg, Mayor Kevin Johnson, and even the once contentious Land Park Community Association.
Given that area residents have to get in their cars and drive to other neighborhoods  for most services, for a residential  area of more than 10,000 households, the Curtis Park, Land Park and Hollywood Park neighborhoods are underserved in retail services when compared to other Sacramento areas. This seems to defy the environmental green movement as well as Petrovich's development plans, which presents a mix of residential, retail, office, park space, even a health club for residents, and will be pedestrian friendly.
Four of the five vocal opponents are on the Sierra Curtis Neighborhood Association board of directors and several of the project opponents write for the neighborhood newspaper, "The Viewpoint." Three of the five opponents are attorneys. With the Curtis Park neighborhood made up of 2,500 households, and neighboring Land Park with 7,000 households, the neighborhood association should take a poll of the area if they are truly interested in taking the pulse, in order to sincerely represent the neighborhood. The Land Park Neighborhood Association offered support for the project as well as some suggestions.
Ironically, when the need for multi-family low-cost housing came up, the opponents of the project insisted that the low-cost housing be removed from the original prominent locations nearest Curtis Park, and placed instead, in the rear of the development by the railroad tracks, demonstrating that their involvement is not for the greater good, but instead the Not-In-My-Backyard attitude – living in lowcost housing and riding the bus is good for other people.
Petrovich has made clear that while he has a great deal of time, money and emotions invested in this project, it is already zoned industrial. Opponents disingenuously have tried to claim that he threatened to rezone it industrial and build warehouses on the land. If the land does not become a lovely, welcoming neighborhood, it still needs to have the toxic dirt removed and something eventually built, and no developer or city can afford to put another park on land that can generate income and property taxes. There are already two large parks in the vicinity – William Land Park and Curtis Park.
The city requires that a certain percentage of high density and low income or senior housing be built into all projects of this scale. Petrovich has melded the city's requirements, neighbor input as well as his own, to come up with a project that appears to have a good balance. But a few Curtis Park activists could still chase away this developer, leaving behind the unsightly toxic wasteland, ripe for any national developer specializing in big box stores or warehouses.
Have an opinion on Katy Grimes' article? E-mail your thoughts to the editor at ryanrose@valcomnews.com.