Free tax services for the low-income and disadvantaged start Feb.1
Free tax preparation services for low-income and disadvantaged residents will start in Sacramento and Carmichael on February 1 and continue through the April 18, 2011 extended deadline.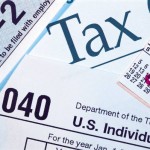 Through their TaxAide program, American Association of Retired Persons volunteers prepare most returns, including much-needed Earned Income Credit (EIC). For this program, AARP has assistance from the Internal Revenue Service, the Franchise Tax Board, Sacramento~Yolo Mutual Housing Association and Mission Oaks Recreation and Parks District.
 Tax preparation services will be held on Monday, Wednesday and Friday from 10 a.m. to 2 p.m. at:
Mutual Housing's Victory Townhomes, 1075 Dixieanne Ave. in Sacramento.
Tax preparations will take place on Tuesdays from 9 a.m. to 1 p.m. at Mission Oaks Community Center, 3344 Mission Ave. in Carmichael.
Appointments are necessary. Call 2-1-1 for an appointment.
People can also call (916) 498-1000 for the Sacramento site or (916) 972-0336 for the Carmichael center. (The only walk-ins who will be accepted are people of 60-plus years of age or Victory Townhomes residents.)
A non-profit with 15 communities in the region, Mutual Housing develops and operates well-designed, affordable rental housing with 2,600 residents, half of whom are children.  Through MH's focus on leadership, the nonprofit also provides training and mentoring as well as educational programs, community-building activities and services for residents and neighbors.  For more information, visit www.mutualhousing.com   
Founded in 1958, AARP is a nonprofit, nonpartisan membership organization that helps people 50 and over improve the quality of their lives. AARP has offices in all 50 states, the District of Columbia, Puerto Rico and the U.S. Virgin Islands. AARP's mission is to enhance the quality of life for all as we age, leading positive social change, and delivering value to members through information, advocacy, and service.  Visit www.aarp.org for more information.