Twain you and me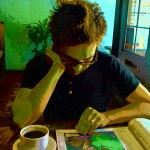 In response to a news story that he was at death's door in London, Missouri-born Samuel Langhorne Clemens, known popularly by penname Mark Twain, wrote, "The reports of my death are greatly exaggerated."
Indeed, as Twain has since passed, his legend (and wisdom) lives on in popular culture. And while his larger-than-life persona is sometimes exaggerated by modern authors and playwrights, Twain's pointed humor, dogged honesty, keen insights and plainspoken ways are as welcomed now as they were when he was writing for The Sacramento Union newspaper during the 19th century.
It has been nearly a century since his death, but his ghost still haunts Sacramento. The capital city's deep political divide would be the perfect fodder for a Twain novel or the subject of a community chat.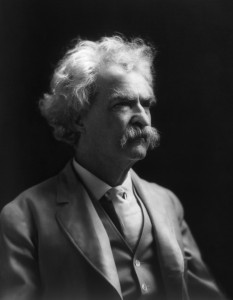 Next month, Twain returns to life via the stage – and he is back in Sacramento. Actor Hal Holbrook portrays the famous author Saturday, March 6 at 8 p.m. at The Community Center Theater. Tickets are available at the Convention Center Theater Box Office (1301 L St.), Tickets.com, and (916) 808-5181. Ticket prices are $30-$60 plus facility and service fee. Student tickets available for $15 with I.D. at the box office.
Holbrook has been portraying Mark Twain on stage for over 50 years and has performed more than 2,000 shows. His portrayal of Twain is one that is as much educational as it is entertaining.
Considering Twain's far-reaching legacy, our city is very lucky to have such a connection to the author (much as I'm sure Salinas values John Steinbeck). Clemens might have been born on the Mississippi River, but Twain spoke the language of modern Californians – in his time, he was a pioneer for human rights, women's rights, the environment and the humane treatment of animals. He may have been a character of the Gilded Age (having coined the term in fact), but Twain, pseudonym and all, was the real deal.
The Sacramento Union believed that – and they traded on that reputation. Anytime The Union encountered financial problems, the publisher would drag an old desk out from the backroom and sell it as a "Desk used by Mark Twain." Almost always, those desks sold quickly.
A chance to experience a form of Twain today is a treat. As Twain's close friend Helen Keller wrote, "I think 'Mark Twain' is a very appropriate nom de plume for Mr. Clemens because it has a funny and quaint sound that goes well with his amusing writings, and its nautical significance suggests the deep and beautiful things he has written."
E-mail Ryan Rose at ryanrose@valcomnews.com.