McClatchy High's 1951–1952 baseball team the greatest in Sacramento history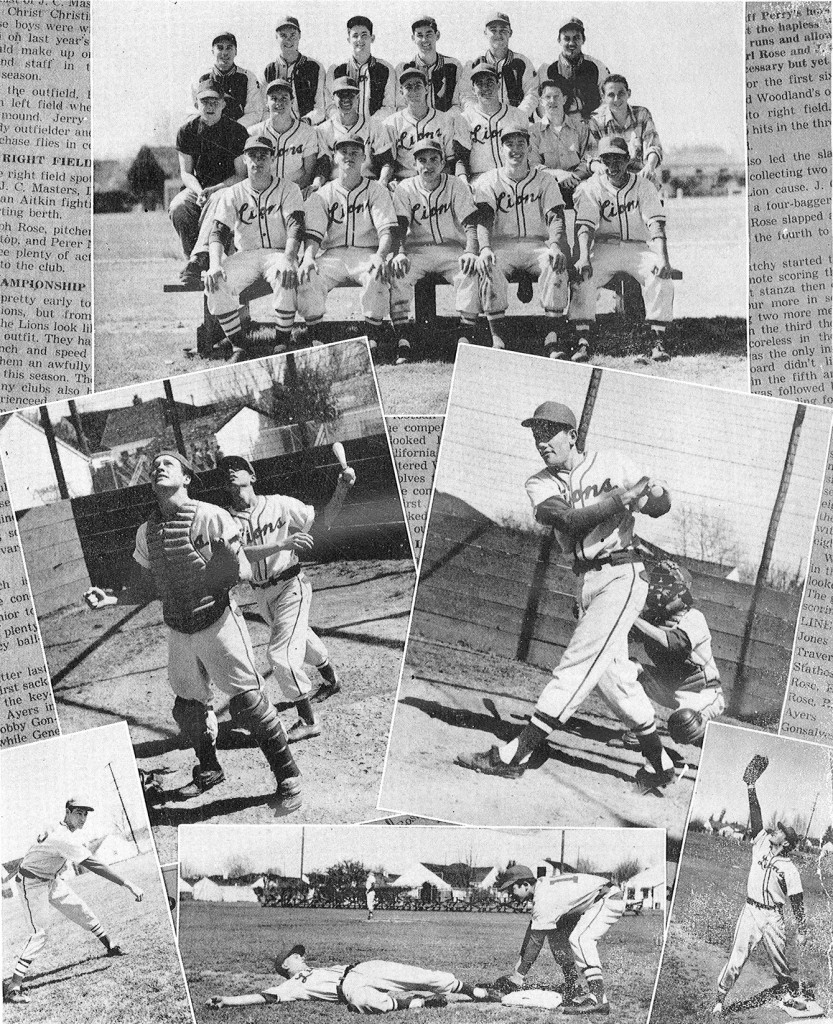 In the late 1940's and early 50's high school baseball in Sacramento was at its zenith. McClatchy, Sacramento, and Christian Brothers all had outstanding teams and talent. Roger Osenbaugh and Jim Westlake of CKM signed pro contracts after the 1948 season followed by Woody Held (Sac), Richie Meyers (Elk Grove), Tony Stathos (CKM), John McNamara (CBS), and Harry Dunlap (Sac). Sacramento Junior College combined the city's best baseball players to go for the state title for three straight years from, 51 to 53, winning the state title in 51 and 53 at the Edmonds Field.
Possibly the greatest high school baseball teams to ever play in Sacramento were the McClatchy teams of 1951 and 52. The 51 team won 22 without a loss and the section title, and the 52 team followed with 18 more wins before losing to CBS after McClatchy's win streak reached 40 games.
With a McClatchy Athletic Hall of Fame starting this fall after 75 years, these two teams and their players were picked as one of the three greatest teams in McClatchy's first 25 years. They will be honored on September 20, with a dinner at the Elk's Club and on the 21st at half time of the McClatchy football game.
Led by the Rose brothers Earl (51) and Ralph (53), Peter Stathos (52), and Dick Traversi (52), six Lions made all-city in 51 and five made the all-city team in 52. Chris Chrstian, JC Masters, and Ralph Rose were the pitchers with Earl used in relief. Traversi played first, Stathos, second, and Earl Rose played in the outfield.
McClatchy hit .309 as a team with Earl Rose setting a school record getting 49 hits in 94 at bats for a .521 average. This record has never been broken. Junior Peter Stathos also broke the school record hitting .512. He had 42 hits and drove in 28 runs. Traversi was a unanimous choice for All City getting 28 hits and being an excellent glove man at first base. Traversi would go on in his senior year to lead the city in scoring for the McClatchy basketball team.
The pitching staff was led by seniors' Chris Christian and JC Masters. Christian had eight wins and Masters had six. Bob Jones was the catcher and made all-city. Outfielder Jerry Pesavento and shortstop Bob Ayres made honorable mention.
McClatchy started the season with wins over Willows, San Juan, and Grass Valley. They reached nine straight when they beat Grant 11-2 and came closest to their only loss when their game with CBS was called for darkness after eight innings with the score 11 to 11. McClatchy had led 9-0 but four errors allowed the Pete Mikichich led CBS to tie the score and send it to extra innings.
Chris Christian next threw a one-hitter at Sac and the Lions won easily 11-2. Masters came back to beat the Dragons for their 15th straight 6-3. The Lions had to come from behind in this one as the Dragons scored two in the first. Stathos drove in two runs in the second and Ayres tripled home Masters to put the Lions ahead for good. Ralph Rose then threw a two-hitter to beat St Mary's for their 16th straight. McClatchy beat Woodland 8-2 and came back for a close 6-5 win over Sacramento for their 22nd and final win of the season.
Coach Cliff Perry commented that, "This was the best team I have ever coached. Earl Rose was obviously the top senior with his .521 average, but seniors JC Masters, Chris Christian, Bob Jones, Dave Thomas (21 steals) , and Jerry Pesavento will be tough to replace."
The 1952 season started up right where it left off with Ralph Rose, Roger Herscowitz, Don Deary, and Mike Toomey being the main pitchers. Sophomore Bill Werry handled the catching., Traversi played first, Stathos, second, Bob Ayres, short, and Bruce Parsons/ Hui Jackson third. Rose, Gene Huyrch, Jan Aitken, and Parsons were in the outfield.
All-city performers included: Aitken, Ayres, Stathos, Traversi, and Werry in the Sacramento Bee, and Aitken, Rose, Stathos, Traversi, and the Sacramento Union. Huyrch and Ayres made honorable mention. Peter Stathos led the team in hitting with a .438 average, Traversi hit .417 and Rose was .407. Werry .417 and Huyrch each hit four triples and Huyrch had six home runs. Stathos was chosen to play in the East-West All Star game in Oakland after the season.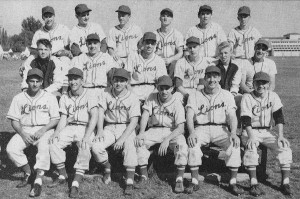 The Lions started the 52 season fast with eighteen straight wins before falling for the first time at the end of the season They did win the city championship for the third straight year. Highlights included a 21-2 win over Rio Vista, 29-1 win over Turlock and their 35th straight win a 9-2 victory over St Mary's of Stockton.
The streak finally came to an end in May when Dave Higgins (all-city) from Christian Brothers beat the Lions 11-4. McClatchy was never in the game as Higgins pitched six shutout innings before McClatchy scored twice in the 7th and 8th.
When asked about the McClatchy 51-52 baseball teams that won 40 straight games, Stathos commented, "We had a great coach, Cliff Perry, and great players, Traversi, Aitken, Ayres, and the Rose brothers. We had great pitching, JC and Chris in 51 and Ralph Rose, Herscowitz, and Deary, in 52. Werry and Hurych came out of nowhere to really help us in 52. Forty straight wins. Wow, nobody will ever do that again."

This is the first in a series of articles as part of the McClatchy 75th year celebration, and the institution of a McClatchy Sports Hall of Fame. A banquet will be held on Sept. 20, at the Elks Clubs honoring 50 individuals and five teams from the first 25 years (1938-1962). All McClatchy graduates and family are invited to participate. For information: go to RestoretheRoar.org or contact Jim Coombs at (916) 422-9082 or Bob Sertih at (916) 441-0657.