Explore, taste East Sac with Edible Gardens Tour

How many times have you walked past a home garden overflowing with ripe fruits, luscious berries and leafy vegetables, wishing you could sink your teeth into just about everything?
Soroptimist International of Sacramento, Inc. (SIS) is giving you the chance with the 2nd annual Edible Gardens Tour. The tour will take visitors through six different edible gardens in East Sacramento.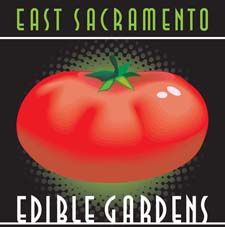 Get growing
Susann Hadler, who has lived in East Sacramento for more than 30 years and chairs the Fund Development Committee and Edible Gardens Tour for SIS, said an edible garden is balanced landscape that combines edible plants, such as fruits and vegetables, with purely ornamental plants.
"You're incorporating plants that you can actually eat into your landscaping," she said.
For example, one of the gardens on this year's tour is the home garden of interior designer Amanda Fossum.
Fossum was inspired by the Edible Gardens Tour last year to not only do more with her garden, but also become part of the tour this year.
"I thought if we could show what we've done in just two years of owning our house, it would encourage other people to start their own gardens or even be on the tour themselves next year," Fossum said.
Fossum's garden includes a covered patio, fire pit and raised beds made from recycled cedar and redwood. It also extends from the backyard to the front.
For the second year of their garden, Fossum said she and her husband decided to "double down" and plant as much as they can. The garden's bounty includes four different fruit trees, zucchini squash, watermelon, cantaloupe, two different varieties of tomatoes, lettuce, herbs, peppers and cucumbers.
Another garden on the tour this year will feature what Hadler called a "sustainable English cottage garden."
Hadler said the home itself looks like an English cottage with gardens in both the front and backyards featuring sunflowers, artichokes, tomatoes, beans, strawberries and blueberries. And then there's a more whimsical garden that features a two-story chicken coop and raised beds for growing vegetables and herbs.
Also on the tour for 2012 is the Science Alive garden at Theodore Judah Elementary School, which features edible gardens, native plant gardens and a butterfly pavilion.
"What they have done is amazing – they've really taken science out of the classroom and put it in what you could call a living laboratory," Hadler said. "They're excited about being one of the featured (gardens)."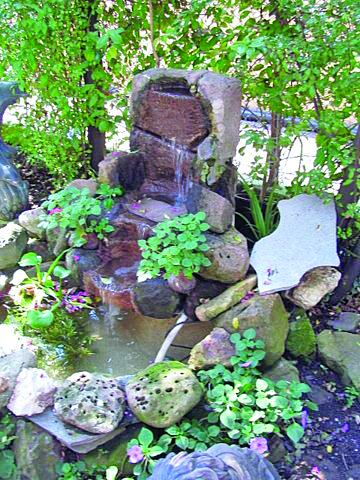 Coming up green
Although edible gardens are the focus of this event, the main purpose is for SIS to raise money for its philanthropic endeavors. SIS is a service club for professional business women whose mission is to improve the lives of women and children.
Last year, Hadler said their first-ever Edible Gardens Tour saw about 600 attendees and raised almost $10,000 for the Guardian Scholars Program at California State University Sacramento.
The program provides a campus-based program to support current and former foster youth successfully complete a college degree. The funds raised also went toward scholarships SIS gives out each year to high school and college students.
This year, funds raised through the Edible Gardens Tour will again go toward scholarships, as well as two main charities, Hadler said.
The first is the Children's Receiving Home Independent Living Program for Foster Youth, which Hadler said focuses on helping foster youth become independent members of the community once they become young adults.
"There are programs that they go through that guide them on such things as renting an apartment, how to go to the DMV to get your driver's license, and how to make sure you're getting the right cell phone contract," Hadler said.
The second charity is the Lilliput Children's Services Emergency Kinnect Program.
Hadler said this program provides clothing, toys, formula and diapers to children to have been removed from a home due to an emergency situation until they can be placed in a stable environment.
Fossum said she is proud to be a part of this year's Edible Gardens Tour to help support SIS in its fundraising efforts for others, and she benefits as well.
"I'm considering opening my own small business right now, so in terms of having other women in the community as a support network, I think it's a great organization," she said.
corrie@valcomnews.com