By CORRIE PELC, Valley Community Newspapers writer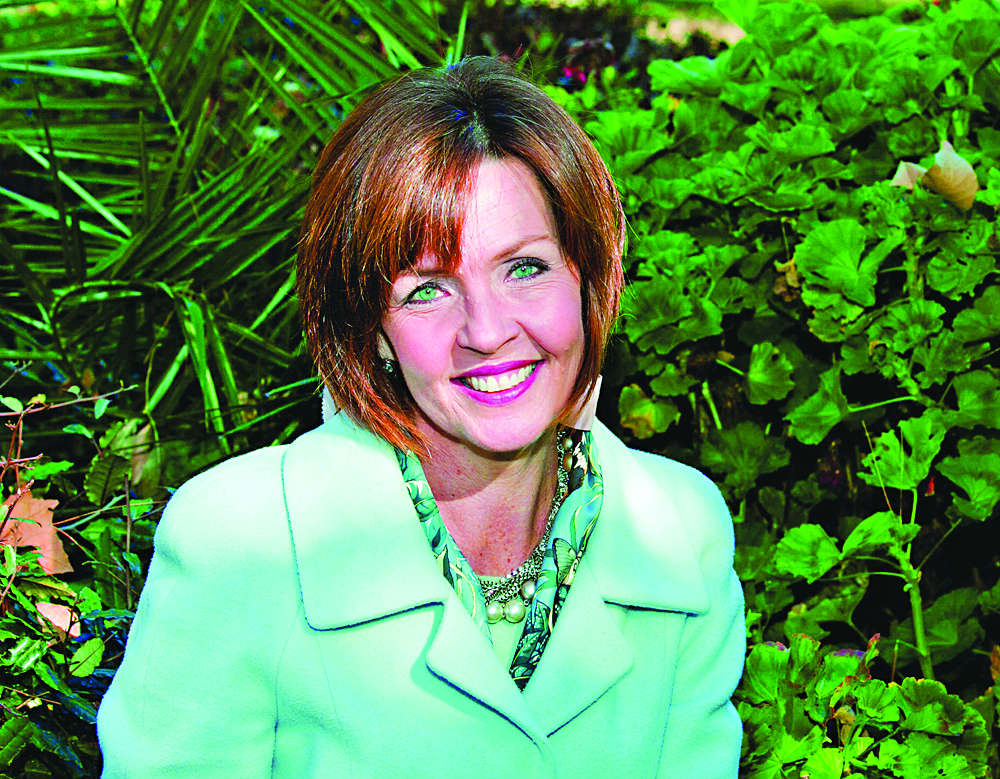 Margo Reid Brown knows a few things about St. Francis High School.
She graduated from the school in 1981 after spending time as junior class president, student body president and a member of the varsity tennis team.
Now Brown has decided to come back to St. Francis, but this time as president, taking over the reins from Marion Bishop, who retired earlier this year.
Brown, who was appointed president by Bishop Jaime Soto of the Diocese of Sacramento on Feb. 1, officially took over the position July 1.
"I'm honored to have the opportunity to be at St. Francis and help grow and contribute to that enriching environment that I so benefited from having been here," Brown said. "And if what I have as far as gifts and talents that are bestowed upon me from God that I can share with the girls that are coming to St. Francis, I'm honored to be able to do that."
Call it a come back
When presented with the opportunity, Brown said as an alumnus she was drawn to become president of St. Francis to help the school continue its growth in the community and ability to create an "academically excellent environment" for the girls that attend.
"Just seeing the contribution that graduates from St. Francis make to the community in Sacramento made me want to come back here and help lead St. Francis through the next growth opportunity," she said.
Brown said the obvious change to the school she noticed from the time she was last on campus was its physical plan, which has grown to accommodate a growth in the number of students.
"When I was here, we had about 575 students and there were 125 in my graduating class," she said. "My older daughter is a senior here at St. Francis and when she started as a freshman, there were 300 in her class and I think there's still about 275. The size of the school has grown tremendously – we built a brand new gym, there's a fine arts center and theater, and the athletic fields have changed."
However, Brown says the spirit of St. Francis and opportunities students have "to grow and to blossom in an enriching environment" hasn't changed.
"That has been the hallmark of what St. Francis does for the young women in this environment for more than 70 years – that's what's exciting to come back to," she said.
Born and raised
Brown was born and raised in Sacramento. After graduating from St. Francis, she left the area to attend the University of Southern California, from which she graduated in 1985.
She then moved to the east coast to work in Washington, D.C. for five years, after which she moved back to California.
Brown's past work experience includes a number of both professional and volunteer positions with nonprofits.
She was appointed by both the Wilson and Schwarzenegger administrations to serve in the Governors' Capitol Office staff, and subsequently as Agency Executive leading the Administration's initiatives on Waste Diversion & Recycling programs.
She was also director of the Department of Resources Recycling and Recovery (CalRecycle).
"My background is leading mission-based organizations, fundraising, community involvement, and that's really the role of the president," Brown said.
Now Brown calls East Sacramento home and lives with her husband and two daughters, both of whom attend St. Francis.
Her sister and brother are also currently raising families in East Sacramento as well, and Brown says she has a few nieces in the area that will be attending St. Francis in a few years.
Brown is also very active in the community outside of her school. A past president of the Junior League of Sacramento, she currently sits on the Board of Directors for Keep California Beautiful and the California Product Stewardship Council.
What has been taking up most of Brown's free time, however, is her involvement with Team in Training. She and her daughter, Carolina, are in training for the Disneyland Half Marathon over Labor Day weekend. The marathon will help raise funds for the Leukemia and Lymphoma Society.
"There have been members of our community who have been diagnosed with blood cancers and we're running in honor of several of the people we know," she said.
Moving forward
Now as president of St. Francis, Brown says her experience at various nonprofits and government agencies have given her the skills to make her a good fit for this position.
As president, Brown says her role is to provide fiscal oversight for the school, including budgeting, finance and facilities management, as well as business aspects such as admissions and marketing. She is also responsible for the spiritual ministry on campus.
Brown is already looking at plans for growth and improvement at the school as it continues to grow in student enrollment, which Brown says is at 1,100 right now.
"We have some capitol improvements that we're looking at that we're going to be developing over the next decade or so," she said. "We're looking at technology in the classroom, we're looking at how we're preparing girls to be admitted to the college of their dreams."
And Brown says she is hoping to help St. Francis continue to grow and continue to be a "vibrant community" of girls that goes on and changes the world.
"The opportunity to be a part of that and help grow St. Francis over the next decade is truly a gift and I'm so much looking forward to the opportunity of really rising to the expectations that the community has for the potential of the girls here," she said.
corrie@valcomnews.com