Pocket Road ornamental pear tree replacement project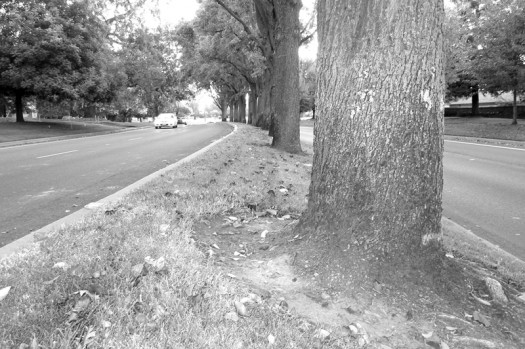 Editor's note: We have had a few calls into the office alerting us to the chopping down of the beautiful pear trees on Pocket Road. So we are re-running this brief piece sent to us from city officials. Here are photos from the last few weeks, taken by a talented local photographer.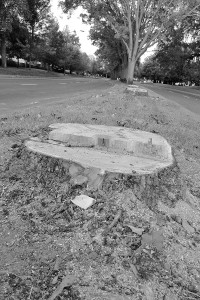 Nearly all of the ornamental pear trees that are getting chopped down are infected with mistletoe. Several years ago a campaign was launched to trim the mistletoe. The campaign was successful, but much of the mistletoe has returned. Ornamental pear trees are a susceptible species to mistletoe and other diseases. Mistletoe attaches to the branches of a tree and eventually kills the host tree. The City of Sacramento's arborist, the Riverlake Community Association and Councilman Darrel Fong believe this will provide a long-term solution to restore the canopy along Pocket Road.
Toward the end of last month, the City's Urban Forestry, Division of Public Works began the first phase of the Pocket Road Tree Replacement Project. New trees will be planted by Dec. 1. One hundred and twelve ornamental pear trees will be replaced with 15 gallon Emerald Sunshine Elms. The Emerald Sunshine is a vase-shaped shade tree, highly resistant to disease and insect attack, and adapts to varied growing conditions. It provides a cool green canopy, retaining a green appearance through the hot days of summer. The trees fall color is rich yellow, sometimes with purple tints on the tips and along the margins.
The replacement project began at the corner of Pocket Road and Greenhaven Drive and end at Pocket Road and Silva Ranch Way.