Horses, Hope and Healing Fundraiser to benefit inner city youth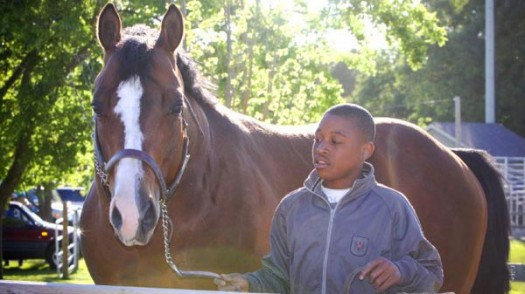 "Is this enough for a riding lesson?" A handful of crumpled dollar bills and some change from two little girls six years ago was the first spark on the road to creating Horses, Hope and Healing, a program that provides horse riding lessons for children who could otherwise not afford it.
Back then Tiffany Oreglia, now the owner of Horses, Hope and Healing, was taking horseback riding lessons from a friend and noticed how financially fortunate she was to be able to ride on a regular basis.
Nestled near the west end of Marconi Boulevard, this 9-acre horse ranch is both home to former race horses and disadvantaged youth who Oreglia saw needed a program that helps build their self esteem. So, she joined with other parents, horse owners and volunteers to create such a program.
"I grew up a little like some of the kids we help. My dad got me a horse when I was little. I realized a lot of my friends were in a lot of trouble. What was different for me was … I realized it was my horses."
At the ranch, children are given chores in exchange for the riding lessons. They are drug tested and the organization provides free counseling.
"It's a fun heart felt thing," Oreglia said.
Horses, Hope and Healing is a registered 501(c)(3) nonprofit and they are gearing for a crab feed fundraiser on Feb. 15 at the Sacramento Horseman's Association, 3200 Longview Dr.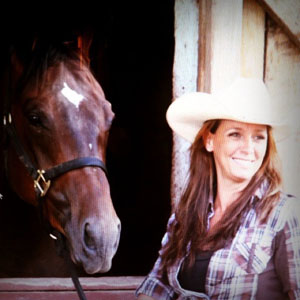 Oreglia leases the property, which she said has a high rent, but said it's worth it because it's located in Del Paso Heights "right where we are most needed." Many of the children ride or walk over to the ranch and others can take public transit to get there.
Due to the economic downturn, the organization is limited to the amount of horses they can rescue.
Children are referred to the program from various social service organizations like Mill House, Stanford House and Families First.
Oreglia is not worried of the ranch ever being demolished because on the property sits an old historic barn that was built in the 1930s has been grandfathered in to be a historic facility. And she loves what she calls "the quaintness of it." So asked by her friends why not get new barns built, she said, the old barn "sort of fits what we do. We can't give up on the kids or the barn," she said.