Music Library Helps Pocket Area Teachers and Students Play On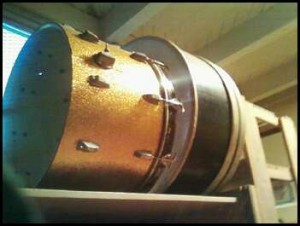 Unless you're a music teacher at Sacramento City Unified School District, chances are you've never heard of the district's Music Library – considered a "hidden gem" tucked away in Leonardo da Vinci K-8 School in South Land Park.
Started in the 1950s, the library has continued to be a resource for music teachers, housing thousands of pieces of sheet music, both loaning and repairing instruments, and providing music teachers with a place for them to meet and network.
"This is the most wonderful resource," says Ilda Ballin, who has been music librarian at the SCUSD Music Library since 1986. "I don't believe there is any resource like this in the state of California."
Music Maker
The Music Library is known for its vast collection of sheet music. According to Jennifer Nakayama – a music teacher at Leonardo da Vinci K-8 in Land Park, and Rosa Parks Middle School and Fern Bacon Middle School in South Sacramento – library houses music for all abilities from elementary through high school that music teachers can check out to use.
"We have thousands of arrangements here for both band and orchestra, and teachers are able to check out arrangements for their students to try and play," she explains. "Students have been playing them for years and years."
Ballin says the various arrangements are for orchestras, bands, and string orchestras, as well as choral music. She says many of the arrangements the library holds are permanently out of print, making them irreplaceable. Additionally, Ballin says music teachers can borrow method books for students.
Keeping track of the thousands of arrangements is quite a task, and it was learning more about the arrangements in the library that drew Nakayama to become a volunteer at the Music Library for the past three years, which just a few months ago became a part-time employment position for her.
"I really enjoy looking through the arrangements, and really enjoy being part of the upkeep and making it still accessible for all of the teachers," she adds. "It's really quite a place when you come in."
Strike Up the Band
Another job of the Music Library is to send out the school's instruments for repair, and provide loaner instruments for students who need them.
According to Ballin, each school in SCUSD has its own inventory of instruments that students can use.  However, if a school is lacking in a particular instrument, the music teacher can come to the Music Library to see if there is one available for the student to borrow. "We provide so many instruments and usually it suffices for everybody – it's very seldom that a student goes without playing the instrument of their choice," she says.
As a music teacher herself, Nakayama has used the instruments available through the library on more than one occasion and feels they are indispensable to making sure all students have an instrument to play. "If a student can't afford an instrument, then there's no way for them to be in a class," she explains. "Most of my students use school instruments – it's essential for us."
Then if a school instrument needs to be fixed, music teachers can bring them to the Music Library, who then handles sending them out to various repair technicians, Nakayama says. "We have a repair technician we work with at Kline Music for band instruments, and then there's a string repair technician as well," she adds.
Having the Music Library take care instrument repairs has been a big help for George Miles, band director at John F. Kennedy High School in the Pocket. "It's a really valuable thing," he explains. "There's a lot of accounting and dealing with that, dropping it off and picking it up at the repair shop that they handle there that we don't have to deal with."
Meet & Greet
And the other major role the SCUSD Music Library plays is one of a central meeting place for district music teachers.
Nakayama says music teachers will meet at the library to collaborate and plan events since they do not see each other throughout the day. "It's a place where we can let our hair down and work together and really work for the kids," she explains. "We've had some great ideas here over the years. It's nice to be able to pull (an arrangement) off the shelf, show it to each other, and collaborate in order to make events like that happen."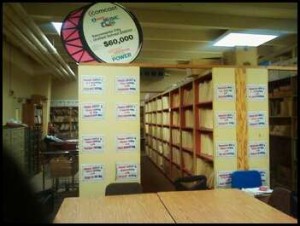 The Music Library is also a place where music teachers can receive further education, according to Gayle Carrick, fine arts training specialist at SCUSD, who says she conducts trainings there for the teachers.
And Miles says having a central place like this to network has helped him further his career during his past 26 years at the district. "(It's) really a sounding board, able to provide a lot of ideas on how to deal with certain problems that come up in the classroom musically,"  he adds. "It's just been a really valuable asset for us."
Up Tempo
As with everything in schools today, the Music Library has also been impacted by budget cuts. Once open five days a week, Miles says, now it is only open two days a week on Monday and Thursday.
And Ballin says due to budget cuts, she has no longer been able to purchase new arrangements for the library, as her limited budget has been going to furnish supplies students need to play their instruments, such as  drumsticks, reeds, mouthpieces, and strings.
So how can the community help support this valuable resource?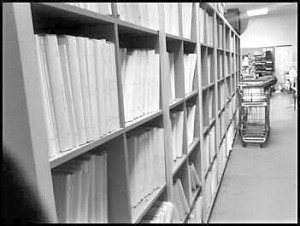 Nakayama says they are always looking for donations of both music and instruments, from violins to even pianos. "You would be amazed how many instruments that somebody's grandfather might have used and sat in a closet for years, somebody found it and brought it to the library," she says. "If there's repair work that needs to be done, it's done and it's put into use."
Carrick – who is currently working on grants to find additional funding for the Music Library – says in addition to monetary funds, they are looking for volunteers to help keep the library organized and extend its open hours. "People who have been involved in the music program and have been involved with the music library really have an understanding and attachment to what it represents, and a lot of people have been happy to add their energy to keep it going," she says.
And Miles hopes the Music Library continues to keep its doors open, as it provides the educational materials, equipment and support music teachers need to be successful in the classroom. "Without it, it would really make it difficult to do our jobs," he adds.