Since 1958, the Belle Cooledge Community Library has been serving the Land Park community, and Library Branch Supervisor Vicki Rondeau says the Library has been doing its homework to make sure they're staying a vital part of the community.
For example, the Library just completed a survey of its adult patrons in May to find out what types of programs they wanted the Library to offer. Rondeau says historically adults were not coming to programs at the Library, so they had cut back on the amount of programs they offered adults and focused on family programming. "I said maybe they're not coming because we're not offering programs that would appeal to them – let's find out what they want," she adds.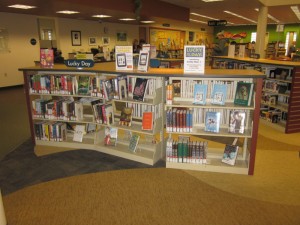 Rondeau says she collected almost 100 responses through both paper and online surveys. Through those responses, the Library has been tailoring its adult programming to meet what patrons want. For instance, the Library has held two gardening programs – one on composting and one on rose pruning – with 45 to 65 people attending, respectively. The Library has also offered nutrition workshops with a registered dietician that saw up to 60 people attend, as well as health-related programs and a digital photography workshop.
"I'm getting a good turnout to our adult programs now that the community is telling me what they'd like to see here," Rondeau said.
For Young Ones
Adults are not the only patrons with new programs at Belle Cooledge. Rondeau says the Library is in full-swing with its summer reading program, which is for all ages. "Everybody from 0 to 999, we don't care how old you are, you can all sign up for summer reading," she adds. She says during the summer weeks the Library will be holding special programs just for the summer reading program.
Teens also have their own programs at Belle Cooledge, thanks to the Library's TAB (Teen Advisory Board).  "It's a group of teens from several of the high schools in the area," Rondeau explains. "They meet once a month and they're helping design programs for teens – they're the ones that are brainstorming the programs and coming up with things." For example, during the summer every third Friday of the month is a "gaming day" for teens where they can go old school with board games or new school with an XBox and Wii.
And Rondeau said there is still plenty of programming for school-aged and younger kids, as well as families. "We've got programs for babies, we've got programs for toddlers, preschoolers, school-aged kids, teenagers, adults, and what I call active older adults," she adds.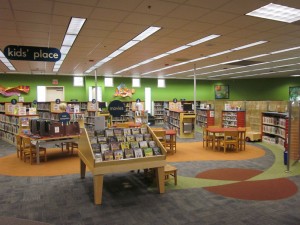 Lucky Day
Rondeau said another new popular program at the Belle Cooledge Library is the Lucky Day collection. Sponsored by the Friends of Belle Cooledge Library, the collection features "hot off the press" books and DVDs that normally have very long waiting lists – Rondeau says the Friends purchase copies of these materials for the Lucky Day collection, which is featured when you first walk in to the Library.
"So if you're waiting for the latest James Patterson book to come out and you walk in and there it is – it's your lucky day, you can grab it and check it out," Rondeau explains. "Every day we have people come up and thank us for the Lucky Day collection. They (say), 'I was on the hold list, I was number 168 in line, I walked in today and there it is, it is my lucky day'."
In addition to books and DVDs, the Lucky Day collection also offers four NOOK® by Barnes & Noble e-readers preloaded with e-books for checkout. Rondeau said although the Sacramento Public Library has about 300 NOOKs in circulation, there is a huge wait list for them currently. "If you walk in and there's a NOOK right there and they go, 'oh my god, it's a Lucky Day Nook, I don't have to wait in line anymore for that,' and they check it out – it's a wonderful service," she adds.
Keeping With the Times
Speaking of technology, Rondeau said the Library and its staff have been doing what they can to stay abreast of trends and changes in technology to meet the needs of their patrons. For example, the Library currently has 20 computers available for use. "They are used from the moment we open to the moment we close, continuously all day long, every day there's people on those computers," she said.
Rondeau said the Library staff can help community members learn how to use technology more effectively, such as teaching people how to generate more effective Google searches, download PDFs, scan documents, and complete online job applications. "So we've all been trained in technology, we all know how to help people on these computers, and we help them all day, every day," she adds.
And when it comes to new technology for books, Rondeau said the Library has that covered as well by offering e-readers, e-books and audio books in addition to standard print books. "We have a huge population of people that like to listen to audio books on CDs, and now we have a huge population of people that want to download their e-books to read them on an e-reader," she details. "As long as people are listening to books or reading books, I'm happy. I don't care what format it's in – they're reading and that helps our literacy."