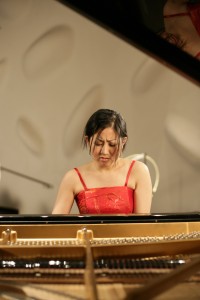 Yu Kosuge
Sacramento State's Piano Series kicks off with a performance by pianist Yu Kosuge on Saturday, Nov. 20.
She will perform works by Ludwig van Beethoven, Tōru Takemitsu and the complete "Études, Opus 10" by Frédéric Chopin.
The performance will begin at 7:30 p.m. Saturday, Nov. 20, in Capistrano Hall's Music Recital Hall on the campus at 6000 J Street. Admission is $10 for students and seniors and $15 for general admission. Tickets are available at the University Ticket Office, (916) 278-4323 or www.tickets.com. For more information, call (916) 278-5155 or visit www.csus.edu/music.