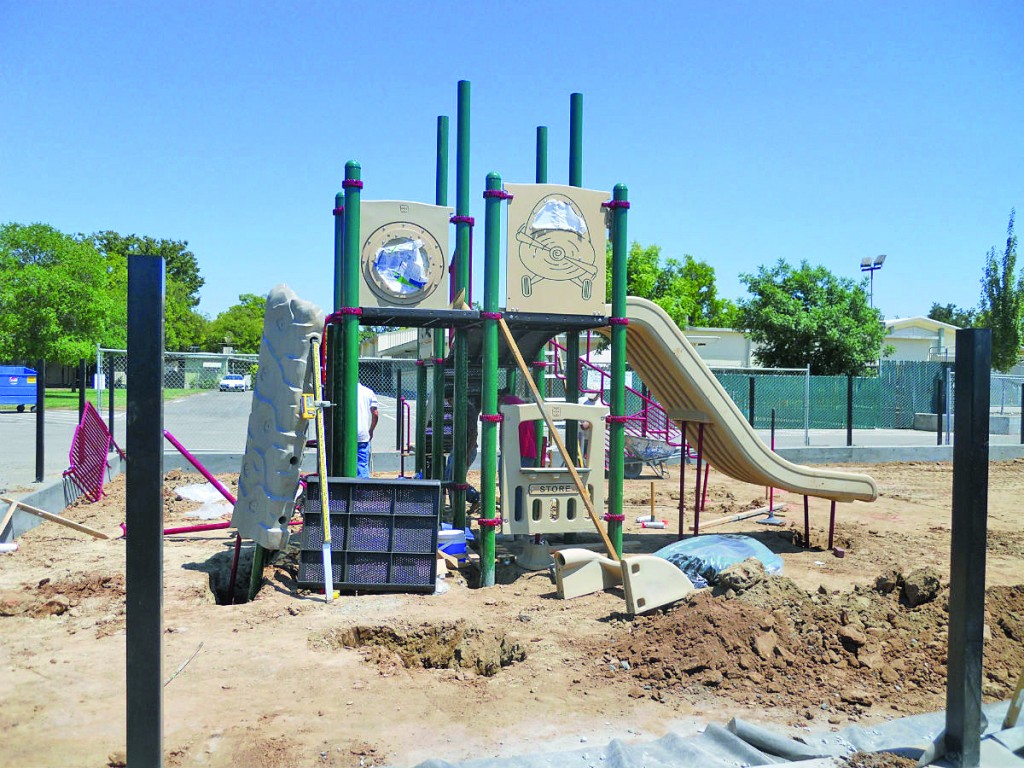 For the past 67 years, the Carmichael Recreation and Park District (CRPD) has continued to offer a variety of programs and manage the area's parks.
According to Deputy Administrator Jack Harrison, high attendance at area parks shows that the community is taking advantage.
"People really seem to be invested in the parks system in Carmichael and they really enjoy the recreational program," Harrison said. "That's why we have such large numbers in our programs. We know it makes a difference in peoples' lives. We believe what we're doing is very important, and the response from the community to everything we do makes it really clear this is very important to the community as well."
Disc golf
One of the newest recreational offerings through the district is the disc golf course at Carmichael Park, which had been relocated from Schweitzer Grove Nature Area.
"It's been very successful," Harrison said. "If you drive by the park, you'll see them out here pretty much all the time."
Harrison says the course is a nine-hole disc golf course that closely mimics a traditional golf course.
He explained disc golf is played with a disc, similar to a Frisbee, and players throw their disc from a designated "tee" toward the "hole," which is really a basket mounted on a post.
The basket has chains on the outside that help the disc fall in to the basket. And like in golf, players try to get their disc into each basket with the least number of throws as possible.
According to Harrison, the game attracts players of all ages. Those new to the game can borrow discs from the CRPD Office at Carmichael Park to give disc golf a try.
However, Harrison says those serious about the game will have different types of discs, similar to how golf players have different types of clubs.
Schweitzer Grove Nature Area
Now that the disc golf course has been moved to Carmichael Park, the district is looking to make some improvements to the 17.2-acre Schweitzer Grove Nature Area.
Harrison said the district is working on a master play for the grove, which will be coming before the CRPD Board in late August. The plan would include creating a trail system, as well as an outdoor education where youth groups and the Schweitzer school next door can come and get an environmental education in the outdoors.
The grove primarily contains oak and eucalyptus trees, as well as a variety of bird life, and Harrison says the plan would include interpretive signs on the trails to explain particular trees or birds that are common to the area.
"People walk the site now for exercise or to walk their dogs," he said. "We've outlined a very interesting trail system so people can get their exercise, be able to traverse through some very pretty areas and have a little environmental education along the way."
La Sierra Community Center
CRPD is currently under construction with a new playground at the La Sierra Community Center, which is expected to open to the public on Aug. 15.
Harrison says since the La Sierra site used to be a high school, there was no need for a playground. But with new schools leasing space at the site, there was a high desire to have a playground for elementary-age children in the area.
"That will be not only an advantage for the students who are at the various schools that lease space from us, but also children who come out to the soccer fields (and) Little League baseball – all those outdoor sporting areas will have access to this playground," he said. "We think it's going to get an awful lot of use by all the visitors to La Sierra, which is a large number each year."
According to Harrison, the California Montessori Project is sharing the cost of the new playground with the district as one of La Sierra's new tenants is a Montessori preschool.
Harrison said the preschool has been open for about four months and is a state licensed preschool that operates full week, full day year round.
The future
New tenants like the Montessori preschool will eventually help CRPD financially, according to Harrison, as they provide a source of revenue.
This year, that revenue is being used to restore La Sierra for its tenants, but next year Harrison says monies brought in from the leases should have a positive impact.
"We won't see the full benefit of that revenue until we're on the other side of all the improvements we have to make for our new tenants, but those are five year leases and we should get some financial benefit from that for at least three years, possibly into part of a fourth year," he said.
This is all part of CRPD's overall budget plan of becoming solid again.
Harrison said the district recently passed its budget for this fiscal year and things are turning around. "We're certainly not at the point where we can add employees or give raises or any of those things – we haven't done that in years – but at least we're not facing layoffs and the kind of cutbacks that we were facing the last three years," he said. "We think we're turning a corner and not this fiscal year, but next July, our budget should have some extra money to do some things we've been differing for a long time."
And that money will then help CRPD implement the items from its recently adopted Recreation Master Plan, which Harrison says is the most important thing the district has done in the recreation area as it sets priorities for the kinds of recreational services they will provide to the community.
Harrison said the plan is built with feedback from the Carmichael community and research.
"The master plan sort of paints the picture for over the next five years these are the things we'd like to accomplish assuming the budgetary funds are available," he said.
corrie@valcomnews.com