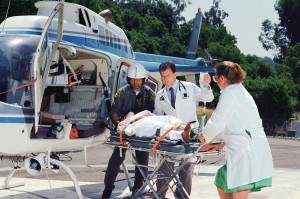 California is home to natural and man-made disasters: earthquakes, fires, flooding and even extreme weather situations, such as tornadoes, are not out of the realm of possibility here.
Because of the on-going potential for emergencies in the Sacramento region, city and county organizations and officials are co-sponsoring the Sacramento Emergency Preparedness and Self-Reliance Fair on Saturday, Oct. 16 from 10 a.m. to 2 p.m.
Guest exhibitors will include the Sacramento Office of Emergency Services, the American Red Cross, the Sacramento City Fire Department, the California Emergency Management Agency, the Drowning Accident Rescue Team (DART), the Sacramento Police Department, Army Corps of Engineers, United Animal Nations, Pacific Gas & Electric, the California Conservation Corps, CERT (Community Emergency Response Team) and many more.
Visitors to the event can learn about: building disaster-resilient families, having an emergency plan, emergency communication, emergency shelters, power generators, first aid kits, employment, wills, trusts, estate planning, budgeting and saving, a three-month supply of rotatable food, crime prevention, Neighborhood Watch, flood preparedness, water storage and purification, children's emergency activities and much, much more.
This event is open to everyone in the community.
The event will be hosted by members of The Sacramento California Stake of the Church of Jesus Christ of Latter-day Saints.
Sponsors include the Sacramento City and County Office of Emergency Services, Council Member Robbie Waters, Council Member Bonnie Pannell and County Supervisor Jimmie Yee.
Individuals of all ages will have the opportunity to learn how to better prepare for natural and man-made disasters at this free event.
The Fair will include over 40 exhibits and displays highlighting topics such as: food and water storage, stretching your food dollar, employment, family evacuation plans, 72-hour kits, water purification, first aid, fire safety and much more.
Emergency vehicles will also be available for tours and close-up inspection, including an Army National Guard HH60 helicopter, a Coast Guard rescue boat, ambulance, highway patrol car and a CERT (Community Emergency Response Team) trailer. The Army National Guard HH60 plans to land around 10:30 a.m. and CERT will be performing several "triage" demonstrations throughout the day.
"The fair has been designed to provide useful information to families regardless of where they are in the wide spectrum of emergency preparedness and self-reliance," said John Cassinat, president of the Sacramento Stake. "There will be meaningful experiences and valuable information for the person or family who doesn't know where to begin, as well as for those who are well on there way to sustainable independence and self-reliance during most emergencies."
The Fair will be held at a large property owned by The Church of Jesus Christ of Latter-day Saints located at 7401 24th Street in Sacramento.
This event is free and family or
iented. Translators will be available for multiple languages.
"It is important that we as a community are prepared for any kind of unanticipated event," Cassinat said. "The more educated we are as a community, the more resilient we will be."