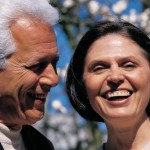 Seniors-smiling
Special services available to seniors will be the focus at "Senior Awareness Day" at the Pannell/Meadowview Community Center on Oct. 26 from 9 a.m. to 3 p.m.
Seniors can learn about free services, including:
Free flu shots with Medicare Part B
Eye screenings
Dental exams
On-site pharmacists
Home and fire safety
Haircuts/grooming
Massages
On-the-spot legal assistance
Crime prevention workshop
"Free Bookstore"
Gardening tips
Much more.
There will be leisure enrichment resources, a senior café and more. Language translation available.
The Senior Awareness Day is sponsored by the City of Sacramento's Neighborhood Services Division and Department of Parks and Recreation. The Pannell/Meadowview Community Center is located at 2450 Meadowview Road (corner of 24th Street and Meadowview Road) in Sacramento. For more information, call (916) 808-6525.