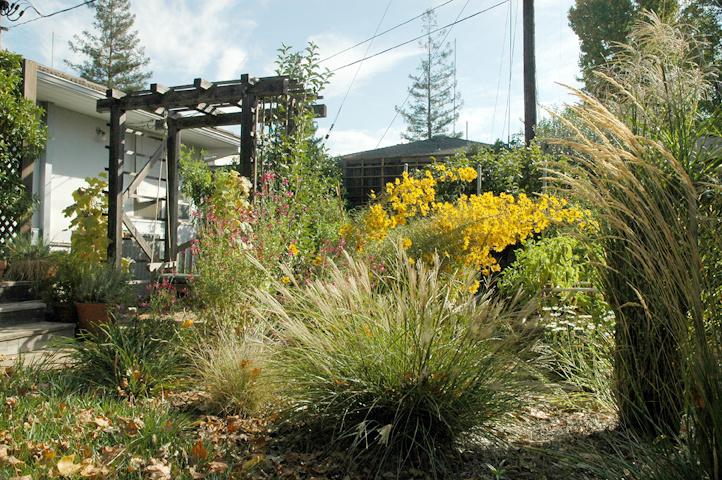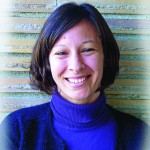 When my husband Adam and I first moved into our home last summer, we had grand ideas about what we should do with our front and back yards. He is an intern architect, so he has access to computer programs that facilitate all of our planning. But planning is just the beginning and now I feel overwhelmed after visiting the garden tended by Sacramento resident, David Roberts.
Roberts is an environmentalist who draws on nature for inspiration. He is a professional landscaper by trade, so I shouldn't be too hard on myself when I look at the Bermuda grass that blankets my front yard. I've heard time and again that lawns suck up so much water, so I'd like to get rid of that one day and plant an orchard of fruit trees, which is easier said than done, I know.
When I found out that Roberts used Round-Up to get rid of his Bermuda grass back in 1987, I realized even the most environmentally friendly people use that stuff I've heard called many bad names.
Even though our hottest days are probably gone for the year, Roberts said there's still some opportunity to get to "ground zero" if I want to get rid of my crummy lawn. He added that it's actually a good time if you want to get started. "Planning as you get into the cooler season is great, because the soil is warm still, but the temperatures begin to moderate and the plants are able to be under less stress."
This is good news because as I learned from Dave Tamayo, environmental specialist for Sacramento County, no matter what kind of plant you get, if you put it in a place not too healthy, it will be stressed and won't be able to fight off chemicals such as the Round-Up I'm about to purchase.
Tamayo is an entomologist, or as I'd like to say a bug expert, who explained that most bugs in your garden aren't necessarily bad bugs. And, Roberts teaches a Green Gardener course in West Sacramento (which is now underway). He's trying to change the minds of professionals.
"(They) think they know the industry, which from their perspective, they do, but we're trying to bend their minds into new practices and change the way things are done a bit," he said. That is, he's trying to get people to be more environmentally friendly.
Tamayo and Roberts are both advocates for River Friendly Landscaping guidelines. There are seven of them that I need to remember as we undergo this major landscaping transformation.
One includes water conservation – which by getting rid of my lawn will eventually get me there. That is the foot in the door, as Roberts says, but it's still just one piece of the pie.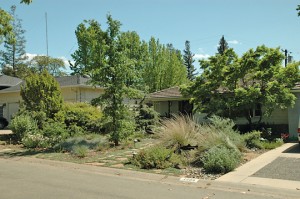 Another is to create a healthy soil. Roberts said native plants don't always need a lot of fancy nutrients, but when you have an old garden that may have been doused with fertilizers, you will have to rebuild the health of the garden.
"We're taking a lesson from nature, instead of from man," he said. "We invented fertilizers, which helped us with our crops, but on the other hand, we also ignored the natural systems, and, in some cases, helped to deteriorate them through chemical use."
Roberts explained that the soil food web is all the microorganisms: fungi, bacteria, bugs, that all create soil structure. Just by having organic matter as mulching, he said, begins the process because the mulch gets deteriorated and it's taken into the ground by certain organisms.
OK, but how can you differentiate between good bugs and bad bugs? That was my question for Tamayo, who chuckled a little before simply stating if you see bugs damaging your plants, those are the bad ones. Then he threw a wrench into the logic and said if your plant is having a problem, you need to be sure you know what's causing it. I guess you could think bugs are killing your plants when something else is.
Tamayo said people apply insecticides to lawns, even though in California insects are rarely the problem to them. There are a bunch of tests you can try on your lawn if you think bugs are ruining it. (See http://ucipm.ucdavis.edu/QT/parasitesinsectcard.html for more on that.)
Fortunately when you do have lawn insects, a lot are susceptible to nematodes, or micro worms, that can harm the insects that are damaging your lawn. I understand you have to be good at following directions if that's the route you go as they are susceptible to drying out, not to mention, expensive. Tamayo said rather than killing the insects, the nematodes give the insects a bacterial disease, turning some insects red.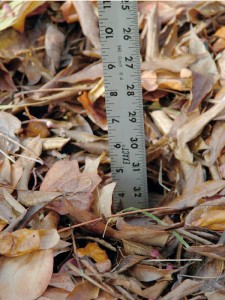 I feel like I've learned a lot about environmentally friendly gardening, but am nowhere closer than I was before. Well, Roberts did at one point during an interview call his plants his children and, at another, said that not all his clients want to tend a garden — they want a landscape.
Maybe that's more my style. I'd love to be all Zen and take the 10 minutes a day to unwind by tending the garden, but shoot, it's going to be dark by the time I get home.
If I ever get to that point of Zen gardening, I plan on incorporating all of the river friendly landscape guidelines: Water conservation, soil health, water and air quality, landscape locally, wildlife habitat, less to the landfill, and conserve energy. Read more: http://www.msa.saccounty.net/sactostormwater/RFL/
And I'll remember to water only between the hours 4 p.m. and 7 a.m. For spring through fall, odd number addresses water on Tuesdays, Thursdays and Saturdays. Even number addresses water on Wednesdays, Fridays and Sundays. During winter, watering is only allowed on Saturdays or Sundays.
editor@valcomnews.com