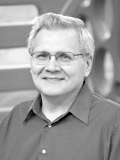 On March 23, from 1 to 3 p.m., the Sacramento Congregation of Community of Christ (sacramentocofchrist.org), in collaboration with A Touch of Understanding, Inc. (touchofunderstanding.org), will host an Autism Seminar at the church at 4044 Pasadena Ave. Admission is free.
Guest speaker Glen Elliott, M.D., Ph.D. is a world-renowned child and adolescent psychiatrist with a longstanding interest in improving the diagnosis and treatment of severe psychiatric disorders in children and adolescents.  He has worked with individuals with autism and their families since 1984.  He will be speaking about the changing views of autism and related disorders over the past 30 years with a particular focus on the ongoing search for a better understanding of what causes this potentially devastating disorder and what progress has been made in treating it.
Also participating will be autistic members of A Touch of Understanding, Inc. (ATOU) as well as caretakers.
ATOU is a non-profit organization operating in the Sacramento area that provides character-building disability-awareness programs to school age youth. Autism is the fastest growing diagnosis among disabilities. The Center for Disease Control and Prevention reports that currently, 1 in 88 children in the U.S. have been diagnosed with an Autism Spectrum Disorder. Among boys, the rate is 1 in 54.
"Given these statistics, many of you will have friends or neighbors impacted by Autism. Please invite them to attend, or forward this announcement to them. We hope that this seminar may provide them with information and resources that can help them cope with the challenges raised by this trying disorder," according to organizers.