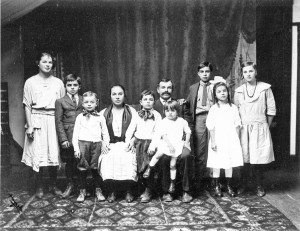 Editor's Note: This is part one of a two-part series regarding the history of the Antone "Tony" Luiz Silva and Joao "John" Luiz Silva families and their descendents.
Among the many early Portuguese families of the Pocket area were the Antone "Tony" Luiz Silva and Joao "John" Luiz Silva families.
Both Tony and John, who were brothers, immigrated to the United States from Topo, Sao Jorge Island in the Azores Islands of Portugal. The brothers' original surname was Avila, but they acquired the surname, Silva, after arriving in the U.S.
Tony was the first to arrive
The first of these immigrants was Tony, who arrived in America at the age of 17, and joined his brother, Joseph, who was herding sheep in Inyo County, around Lone Pine and Bishop.
In that county, Tony worked for two separate wages. One of these wages was $1 per day and for another employer, he was paid with food. However, Tony was not content working for food and after three days, using his broken English, he asked to be paid $3. The employer responded by giving Tony three kicks in his rear and ordering him off his property.
After leaving Inyo County, Tony, who was known to sign his name, "A.L. Silva," because of his illiteracy in English, went to Sacramento County and became employed at the Elk Grove Winery in Elk Grove.
He then went to the Grant area in today's Carmichael area and worked on a hay bailing press and farmed hay and grain.
Tony and Mary meet
While in the Grant area, Tony met his future wife, Maria "Mary" Nevis, who was born in the Azorean island of Terceira on Aug. 5, 1881. Mary had then-recently immigrated to the Pocket with her cousin, Vera Bettencourt, and lived with one of the two Costa families of that area.
Tony and Mary were married – most likely at the St. Joseph Church in Freeport/today's Clarksburg – in April 1899.
In about 1902, Tony and Mary moved to the Freeport area, where Tony farmed and had a small dairy, adjacent to where John also farmed and operated a dairy.
Together Tony and Mary had seven children, Mary, Joseph L., Olive, Rose, Hazel, Anthony and the first-born Rose, who died in infancy. As a father, Tony acquired the nickname, "Lavafraldas," which indicated the "washing of diapers."
One day, one of Tony's friends was driving by his home and observed Tony hanging up his children's diapers on the outside line next to his house. The friend rolled down the window of his vehicle and shouted, 'Oh, Antone Lavafraldas.' This name became Tony's nickname and remained with him for the rest of his life.
Tony and Mary settle down in Pocket
Sometime after the 1904 Edwards Break, which flooded the Sacramento side of the Sacramento River, mostly south of Sutterville Road, Tony purchased 102 acres of swamp land in the Pocket.
Before Tony could even begin to farm this land, the property had to be drained of its river water seepage and cleared of tules and brush.
It was also on this property that, in 1909, Tony had a 10-room Victorian constructed for him by Manuel Valine, a contractor who was known as "Calisto." As a protection against flooding, Calisto built the home on a knoll.
In order to continue his work as a dairyman, Tony established a dairy on his Pocket property. The property also included a large orchard and a family vegetable plot.
In about the early 1920s, Japanese families began residing in the Pocket area and, in many cases, leased land from Portuguese farmers. It was during this early period that Tony leased his Pocket property to Saichi Hironaka, who was an American citizen. Hironaka then subleased the property in three parts to the Tanaka, Ishimoto and Shirai families.
In 1934, Tony acquired an additional 100 acres from Joe Rico.
Tony passed away on Jan. 30, 1945 and his entire property remained with his family in the ownership of his widow.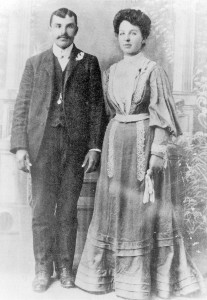 What became of the property
From the early 1960s through the mid-1980s, Tony's former property was sold at different times in individual sections for the residential redevelopment of the Pocket.
Twelve acres of Tony's former Pocket property was donated in 1960 to the Roman Catholic Diocese of Sacramento for the construction of a new church and parochial school. These 12 acres were exchanged for a 5-acre site on Florin Road, where the church was built and named St. Anthony Church in memory of Tony.
John immigrates to America
Tony's previously mentioned brother, John, who was born on Jan. 10, 1879, immigrated to America in 1896. He arrived in New Bedford, Mass., where two of his sisters resided and then lived with them there for some time before joining Tony in California.
John was later hired to work at the Sacramento Brick Co. on Riverside Road (now Riverside Boulevard). He maintained this employment for several years.
On Dec. 17, 1904, John married a 20-year-old, Faial, Azores Islands-born woman named Inacia "Nancy" Silva at the Cathedral of the Blessed Sacrament. For their honeymoon, the couple traveled on a riverboat to San Francisco.
After returning to the Sacramento area, John and Nancy settled on rented property that was owned by the Glide family on Babel Slough in Yolo County. On this property, John operated a dairy with his brother, Tony.
The brothers grew alfalfa for feeding their cows and potato and beans to feed their families, which included John and Inacia's eight children who were born on this property. Altogether, John and Inacia's family included nine children: Mary, John L., Jr., Madeline, Tony, Anna, Joaquim ("King"), Manuel, Dolores and Emily.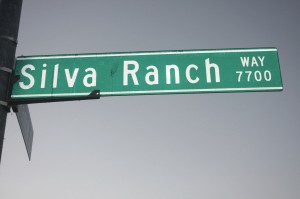 In 1916, John purchased about 100 acres in the Pocket area from Frank Rico. Included with this purchase were two houses, three barns and a large orchard, which was located between the houses. Orange trees were among the trees of this orchard.
Also within John's Pocket property were various crops, including alfalfa, beans, potatoes, tomatoes, sugar beets, spinach and milo.
John farmed his property into the 1950s, at which time he retired and his sons continued the operation of the farm.
Just prior to John's death on July 7, 1970, part of his acreage was sold to developers.
Nancy died on Dec. 3, 1976, and the remaining part of the property was sold by her family in 1979.