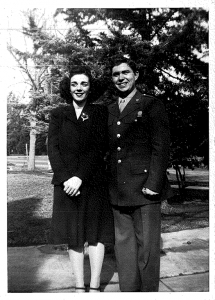 World War 2 veteran and Pocket resident Richard Moss will turn 90 years old on March 27.
He will be honored this month with a resolution from the Sacramento City Council, a recognition certificate from Senator Darrell Steinberg and a letter of recognition from Congresswoman Doris Matsui whose office is working with the White House to get one signed by the president.
One could easily write a whole book on Moss's life. During the past 90 years, he has been as brave during wartimes as he has been an ambassador of peace since then.
Moss was enlisted in the US Army at age 19 to serve in the U.S. Army 86th Infantry, Blackhawk Division which was named after the famous Sauk Indian Chief Black Hawk of Illinois.
Moss completed training at Camp Crowder, Missouri as a signal corp operator charged with insuring communication among the divisions using the first FM backpack radios and other technology. These multi-channel radio broadcasts allowed for increased security and signal boosting that supported and enhanced U.S. military success.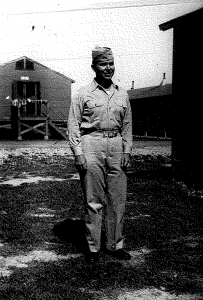 He was active duty in the European Theater Operations arriving in France on March 4, 1945 and then reliving the 86th infantry, Blackhawk division while crossing the Rhine River to Elbelhausen Germany in April. Thereafter, he advanced successfully across German to Oberndorf, Austria and finally assisted the processing of German prisoners of war.
Moss's service continued with deployment to the Philippine Islands in August 1945. His division was still aboard ship in Leyte Harbor when the Japanese surrendered. The division completed closing efforts in Angeles, north of Manila until his return and honorary discharge in 1946.
Moss received the Good Conduct Medal, and he and his unit were awarded the Presidential Unit Citation and the Victory Medal.
Thirty-five years later, he returned to the village of Oberndorf, in peace, and met with the adult children of townspeople he met during the war.
Besides his accomplishments as a war veteran, his professional and community service to the city of Sacramento is unwavering.
Moss began his employment as an auditor with the California State Board of Equalization in June 1948 until his advancement to Chief, of Special Contracts and Provider Standards with the Department of Health Care Services.
He became an unwilling expert in the emerging process of dialysis and
worked long and diligently to develop regulatory criteria and fiscal impact at the state level from 1966 to 1973.
Moss was promoted to Chief, Provider Participation Section, Health Services for the State of California and continued to develop regulations for the safe administration of care and fiscal management of dialysis centers and nursing homes leaving his position to embrace retirement in July 1973.
Moss's efforts at retirement failed dismally, so he began a tax and accounting practice to further occupy his professional skills until his second retirement in 1986.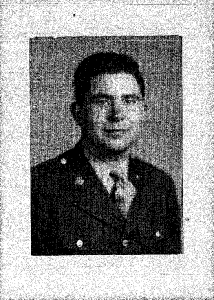 During his many years of professional practice he also gave willingly of his time and energy to promote the well being of the community through his involvement in a membership drive for the YMCA, the Boy Scouts of America, Jobs Daughters, the Order of DeMolay and his Masonic Lodge. Richard enjoys spending time with his family, friends, golf and Masonic activities.
His family and friends couldn't be more proud of him.
Born Richard Levick Moss on March 27, 1923, in Belleville, Illinois, the WW2 veteran married Margaret Schweitzer on July 20, 1946 and they were married for 56 years. They had four daughters: Janet Moss of Boise, Idaho, Elaine Weathersbee who lives in the Pocket, Kathy Garcia who lives in the Pocket and Phyllis Katich who lives in Alameda. He has four grandsons and one great granddaughter. After losing his wife, Margaret, he remarried four years ago to Inez Perrine.