Certainly the world was a much different place in 1962, as John Glenn became the first American to orbit the Earth, The Beatles auditioned for Decca Records, the Vietnam War was far from ending and gasoline cost about 28 cents per gallon. And in this community, the Kiwanis Club of Carmichael was founded.
Many other significant events have since made an impact on the world and gasoline prices have soared to uncomfortable and depressing levels for many people.
As the years have passed by following its founding, the Kiwanis Club of Carmichael has continued to dedicate itself to its work as a constantly motivated service organization.
Altogether Kiwanis history dates back to its 1915 founding in Detroit, Mich.
The headquarters of this international organization is in Indianapolis, Ind. Its international status was established in 1916, when it expanded to Hamilton, Ontario, Canada.
Originally established as a business networking organization through the work of Detroit natives Allen S. Browne, a professional organizer, and Joseph C. Prance, who was a tailor, and other men who they recruited, the Kiwanians changed their focus to service three years after the club's inception in Detroit.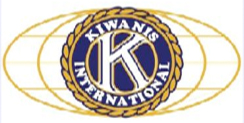 Kiwanis name, motto and membership
The name Kiwanis was derived from the Otchipew Native American language expression, "Nunc-Kee-wanis," which is translated as "We have a good time, "We make some noise" or "We trade or advertise."
In 1920, Roe Fulkerson, the editor of the Kiwanis magazine, proposed the term, "We Build," as the Kiwanians motto.
This international organization, which has more than 600,000 members, adopted a new motto, "Serving the Children of the World," in 2005.
The Kiwanis Club of Carmichael, which has 94 members from different areas, including Carmichael, Fair Oaks, Sacramento, Roseville and Lincoln, is part of the California-Nevada-Hawaii District and is one of the clubs of Division 44.
This local club, which is the largest club in Division 44, was chartered on August 15, 1962.

Special gatherings
In celebration of its 50th anniversary, the club recently held two special gatherings.
The first of these gatherings was a catered dinner at the Carmichael home of Michael and Debbie Koerner on Tuesday, Aug. 7. Seventy-six people, including Carmichael club members and notable Kiwanians, were in attendance at this event, which had the theme of "A White Sport Coat and a Pink Carnation."
The next gathering occurred during the following morning at the Carmichael Elks Lodge with special Kiwanian guests, Lt. Gov. of Division 44 Bernie Bowes and California-Nevada-Hawaii District Gov. Dick Olmstead. While Olmstead lives locally, Bowes traveled from the Lancaster, Calif. area to participate in the event, which was attended by 80 people.
During his visit, Bowes, who travels about 300 days per year, installed Sky Pohle, a local scoutmaster, as the Carmichael club's 94th member.
Another feature of the Wednesday morning event was District 3 Supervisor Susan Peters' presentation of a proclamation honoring the club.
Kiwanis International
Cathryn Snow, president of the Carmichael club, met with the Arden-Carmichael News last week to share details about the local club and the overall efforts of Kiwanis International.
Very early in her interview with this publication, Snow recognized the Kiwanis Family House, which provides temporary support to families of seriously ill or injured children and some adults who receive treatment at the University of California, Davis Medical Center in Sacramento.
"We're the only Kiwanis Family House in the world," said Snow, who was born and raised in Modesto. "Two wonderful Kiwanians started (the house). The med center gave up the eternal lease on the land and then we built the house. It is run similar to a Ronald McDonald House, in that it's the families of critically ill children and even some adults. If we have room, we'll take adults. Those people are referred to the family house by the hospital. They pay, if they can. If they can't, they don't (pay). It's a wonderful service that they have there. This last month, we served 1,200 people (at the house)."
Snow also recognized Kiwanis International's work of eliminating iodine deficiency throughout the world.
She added that Kiwanis International is presently working toward achieving its goal of eradicating maternal and neonatal tetanus worldwide.
"A series of three shots cost $1.80 per person to eradicate (maternal and neonatal) tetanus in the world," Snow said.
She noted that millions of dollars are still needed to accomplish this goal.
Local club projects
Locally, the Kiwanis Club of Carmichael is dedicated to many other projects.
The club supports local scouting programs and elementary schools.
Kiwanians of the Carmichael club provide tutoring and classroom participation at Cameron Ranch School in Sacramento.
During each winter holiday season, local Kiwanians also dedicate themselves to their See's Candies program, which supports the San Juan Unified School District's fine arts program.
Carmichael Kiwanis club members also worked with other service club members to create a current "Welcome to Carmichael" sign.
Other Carmichael Kiwanis projects include contributions to the American River Parkway, the Effie Yeaw Nature Center, middle and high school jazz programs in the San Juan Unified School District and three food closets.
One of the exciting elements of the Carmichael Kiwanis club, Snow said, is that the club is "an active, growing club."
And she added that Kiwanis International records more service hours than any service group in the world, and that Olmstead recently described the organization as the only service club in the world that is growing.
Another anniversary to celebrate
Snow, who joined the Carmichael club in 1994, said that in addition to the club's 50th anniversary, another anniversary is also occurring this year.
"It's also the 25th year of the women in Kiwanis," Snow said. "The first woman to join Kiwanis was Kathy Stake, who lives over in the Monterey area now, and I believe she's still a Kiwanian."
First members
Overall, Neil Loveridge, a now retired dentist, and Bob Cosans, who was a San Juan Unified School District educator, were the first members of the Kiwanis Club of Carmichael.
Neil said that the Carmichael club's anniversary is especially meaningful to him, because he acquired his dentistry license on the same day that the Carmichael club held its first meeting.
It was through his brother, Gordon, who was already an active member of the Kiwanis Club of Sacramento Suburban, that Neil learned that efforts were underway for the establishment of the Carmichael club.
He added that it was also because of his brother that he decided to move to Carmichael from his native state of Utah in 1962.
"I came to Sacramento (from Provo, Utah), because my brother was here practicing dentistry and he's my only sibling," Neil said. "We decided if we could be close together, we could somehow get our parents to visit us more often."
Membership grew
During its early years, with the exception of a brief relocation to another local eatery, the Carmichael club met in a back room at Sambo's Pancakes at 7201 Fair Oaks Boulevard in Carmichael.
When the Carmichael club was established with about 15 members on its charter roll, it was limited to men who either lived or worked in Carmichael. And no more than two people from a single profession could join the club at the time.
Other charter members of the Carmichael club included Ted Baker, a banker for Bank of America, Paul Barkin, a pediatric dentist, Oden Bohlander, the principal at Coyle Avenue School, Bill McCreary, the club's first president, and Orrell M. James.
Neil, who acquired his practice on Fair Oaks Boulevard from Dr. Darol Rasmussen, said that the club's first project was raising funds through the operation of a cotton candy booth at the Carmichael 4th of July parade.
Bill Fellers, whose father was a Kiwanian, said that he was also an early member of the club.
"I was teaching at American River College and the college president (Bill Priest) wanted us to get out and (join) organizations and other things to make a name for ARC," Fellers said. "So, I joined in 1966, when Neil was president. When I went in, I think there were 30 (members)."
Making great progress
Fellers said that the club has made great progress during its half-century-long existence.
"The club has become much stronger and much better, much bigger and able to make more money to give to charitable organizations," Fellers said.
The Kiwanis Club of Carmichael meets every Wednesday from 7 to 8 a.m. at the Carmichael Elks Lodge at 5631 Cypress Avenue in Carmichael.
For additional information about the club, contact Cathryn Snow at csnow@cbnorcal.com.