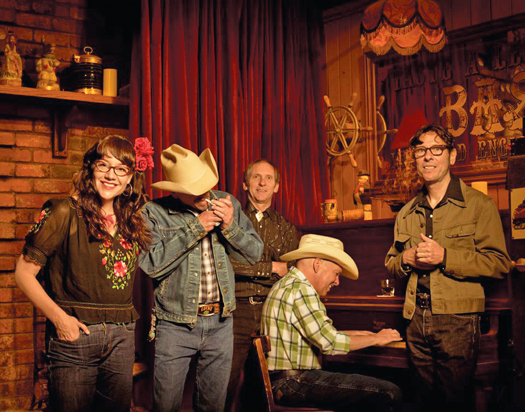 Lovers of roots Americana music; June 2nd is something special.  Swabbies on the river is hosting an Americana/Country music festival with some of the best regional talent.  Rockabilly, Americana and traditional country music are featured on this all day/all ages music event.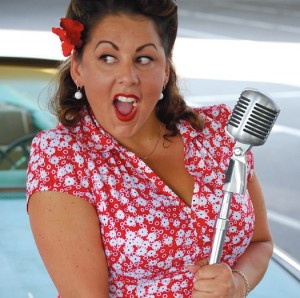 Acclaimed honky tonkers Red Meat head up the show.  Red Meat brings wit and a modern perspective to traditional honky tonk.  Red Meat have worked with legendary artists such as Buck Owens, Wanda Jackson and Dave Alvin.  Red Meat are internationally known and having them on the bill makes this an event not to miss!
Mike "2x Sammy Award winner" Blanchard and his lovely wife Laurie Ann lead the Californios through sweet, mostly acoustic, Americana music familiar and unexpected, with grace and charm.
The Hazy Valley Boys band leader Michael Ray Strauch and is all star band of veteran musicians play Hank Williams and Bob Wills songs that will make you want to swing yer partner.  The Hazy Valley Boys are an outgrowth of longtime local honky tonk band The Fortunate Few.
The Cash Prophets singer Bobby Dickson with his thunderous baritone embodies the darker side of Johnny Cash.  Bobbies sons back him in this family band.
Dry Country Drinkers, singer songwriter Jon Emery plays wry original honky tonk with a sense of humor.  Jon is one of the hardest working guys in local music.
Singer KB, channels Patsy Cline and Loretta with her band the Slingtones.  Filling dance floors whenever they play , rockin' the country classics.
The Bleedin' Hearts play high powered rockin' versions of country favorites.  What if Buck Owens had Johnny Thunders on guitar?
This is a family friendly ALL AGES show.
Kids under 10 are FREE
Admission $10.00
Noon till' 8p.m.
Boat access is available
SWABBIES features some of the best food on the river in a very casual atmosphere.
The tacos are the big winner for me!
5871 Garden Highway, Sacramento, CA 95837
916.920.8088
QUESTIONS:  916.796.6551