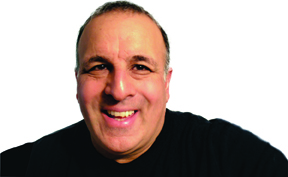 Last week, I decided that summer had finally arrived, in spite of the recent wave of inclement weather, these benign fronts that resulted in cool, overcast, skies, while passing by one another without consummating their relationship. Following that brief but empty threat of rain, it actually got so hot the other day that my daughter asked when I intended to get her pool ready.
Our backyard isn't quite big enough for a "built-in" pool, so, a few summers ago, I took the equivalent of a few years of Cabana Club dues and bought the biggest doughboy that would fit back there, in the one stretch of open space that we have behind our home. While it's definitely not something that would ever land us a feature in Metropolitan Home, our setup does the trick of keeping us cool and providing hours of aquatic recreation for the kids quite well. Twelve feet in diameter, four-and-a-half feet in depth, with a wide rim that's strong enough for the kids to stand on, our "Old Swimmin' Hole," as I like to refer to it, stretches from within a single inch of our back fence to the very foot of the steps that lead to the slider in our main bedroom.
The thing is, during the winter months, rainwater kind of accumulates in the cover, and the water in the actual pool turns kind of murky. A few branches of our orange tree provide a natural canopy over a portion of the pool, but the oranges that plop into the pool not only contribute to the murk if you don't stay on top of ladling them out, but they also caused their share of false prowler alarms, as my wife, with her bat-like, sonar hearing, will detect a muffled splash in the middle of the night, figure it for an intruder, and instantly dispatch me from a dead sleep to the backyard in my underwear with my fungo.
To time the cleaning of the pool late enough so that you avoid any rain and early enough to have it crystal clear in time for the start of swim season in earnest is a bit if a trick. Get it done too early, and you wind up with gallons of rainwater stagnating on your pool cover. Do it too late, and you incubate an entire ecosystem, and your backyard looks like the set of an "OFF" commercial.
So when I decided the time was right to prepare the pool for m'lady, I got out a sump pump, hooked a hose up to it, and ran the hose along the side of the house through the front yard and out to the gutter. Surveying the weakness of the stream coming out of the hose, I calculated that it would take a good amount of time to empty the pool at that rate, and I let the thing run all day, while I went off to work.
That afternoon when I returned home, I rounded the corner down my street and saw that several of my neighbors were out, as they usually are, taking out the garbage, visiting with one another, working in their front yards. I waved as I passed each set, but I didn't get the usual polite return wave that people who don't really know each other usually offer. Far from it. These folks were actually scowling at me.
As I pulled into my driveway and hopped out of my car, there was a small crowd of neighbors across the street looking furtively at me and speaking to each other in hushed tones. While I strode toward the hose I'd put out that morning, it dawned on me why I'd gotten such a cold reception on my own street: my neighbors all thought I'd left the water running onto the sidewalk all day.
I looked down the street at the stream in the gutter starting at my house and extending past the homes of several of my neighbors to the drain a good hundred yards away. I wanted to explain to everyone that this was pool water, not water from the spigot, but, by now, they had all turned to retreat back into their homes. Thinking quickly, I cupped my hands to my mouth and screamed to my wife who wasn't even home from work yet, "Honey! The pool's almost empty!" It was no good. They'd all gone in.
OK, so we're in the middle of a drought. But even if I did leave my hose on—which I didn't—is that reason enough to make me feel like Hester Prynne crossing through Town Square with a big "A" sewn on my shirt? Apparently it is. This drought is no joke. Both 2013 and 2014 were California's first and third driest winters on record. In response, the Sacramento City Council has implemented some pretty strict water-rationing measures. That I appeared to be flouting the new ordinance has (at least briefly) resulted in a predictable impact on my popularity among everyone who saw the hose and the stream in the gutter. My neighbor across the street was friendlier even after my wife had backed out of our driveway and directly into his new Lexus last fall.
After that day, I made an effort to familiarize myself with the whole water code of conduct in the Pocket/Greenhaven area. It's pretty thorough, and actually kind of strict. First of all, we can only water our lawns two days a week. My days, because my street address ends in an even number, are Wednesdays and Sundays. But, even on those days, we of the even-numbered addresses can't just water all footloose and fancy free. All watering must take place either before 10 a.m. or after 7 p.m.
Residents of odd-numbered homes can water during those hours on Tuesdays and Saturdays. This means, of course, that, if you ever see anyone watering their lawn on a Monday, Thursday, or Friday, they're breaking the law! Feel free to scowl at them as they pull into their driveways. Or, if you really don't like your neighbor, you can report him/her to the City of Sacramento. The fines for water-related offenses can run as high as $1,000 per incident! The ordinance also restricts washing our cars to our watering days, as well. When you do wash your car, you have to be using some kind of on/off nozzle attached to your hose, and the hose can never be left running. 
My grandpa always used to tell me that you don't have to be smart to be honest, but you do have to be smart to be crooked. I don't think that adage applies to the water ordinance. In order to adhere to the law where watering is concerned, you really have to educate yourself and plan accordingly. It takes a little effort, but the effort is well worth it.
Probably the most important lesson I learned through this incident is something I'll use for next year, when it comes time to empty the pool of that murky green water. I'm going to run that hose alongside the house, but instead of throwing the end out in the gutter, I'm going to snake it up through my bathroom window to my bathtub drain, undetected for potential misinterpretation by my neighbors. Otherwise, like Hester, I just might find myself being forced to pack up the kids, leave town, and never be heard from again…
The Pocket Watch appears in every issue of the Pocket News. Jeff Dominguez can be reached at jeff.dominguez@yahoo.com